The Best Phone Solution for a Small Business in 2021
Infrastructure
Written by PSTG
19 | 02 | 21
4 minute read
Written by PSTG
19 | 02 | 21
4 minute read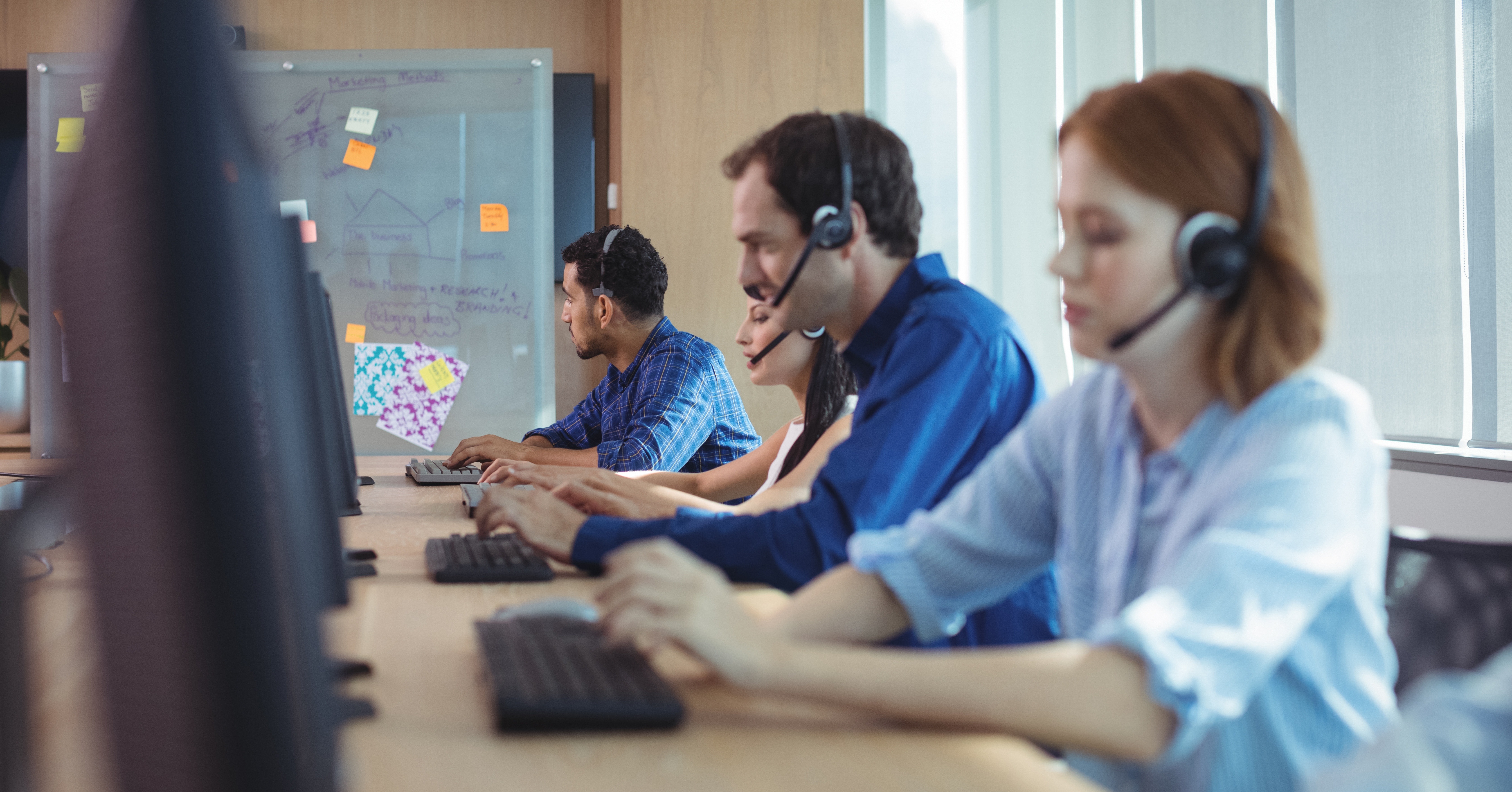 Would you like to see a return on investment of 393% over three years?
2020 and 2021 have been the years of video calls - a trend that will continue. For example, by 2020, 74% of organisations will move 5% of their usually on-site workers to permanent remote working positions.
Now, video conferencing is nothing new, especially for external communications and we need to remember that phone calls are still just as important as ever.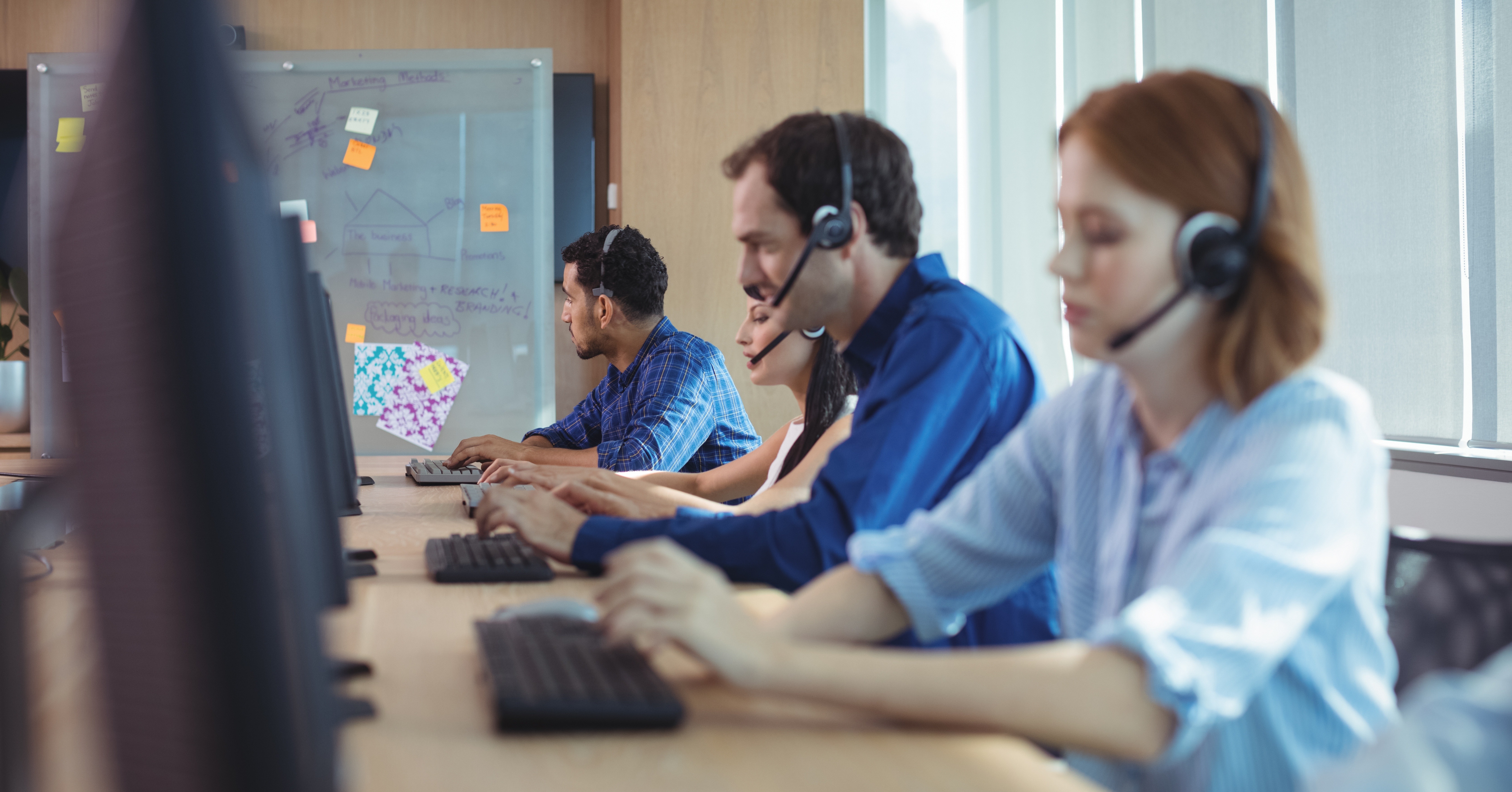 The issue here for many businesses is the costs associated with getting your team up and running with the right tech, ready to make and receive calls. However, problems with bad tech don't have to be the scenarios you experience.
With phone calls still being a popular form of communication, what's the best phone solution for small businesses? Funnily enough, we think it's Microsoft Teams.
Why Microsoft Teams?
You're probably wondering, 'I thought Teams was for things like file sharing and video calls?' - you're right. However, now you can use Microsoft Teams to make phone calls. This is just one of the technical capabilities that makes Teams so popular. For example, in 2020, Teams grew by 95 million users, ending Q4 2020 with 115 million. A recent report found that onboarding Teams granted a return on investment of 393% over a three year period.
Microsoft Teams is famed for its video conferencing (you're able to host meetings with up to 20,000 participants) and key capabilities in terms of file sharing, collaboration and integration with other applications. But many are unaware of its use as a phone system.
Microsoft has now introduced calling for Microsoft Teams. This was developed for employees that need to either make or receive calls with customers, vendors and other stakeholders.
What Can You Do With Calling For Microsoft Teams?
The video and voice calling capabilities offered by Microsoft Teams have been developed with SMEs in mind, helping employees to get stuff done that little bit easier.
Using Microsoft Teams, the end-user can make and receive calls, from either Teams, Outlook or any mobile device. What else?
The Key Features of Voice Call on Teams
Audio conferencing: People can dial-in to meetings held online.
Contact centre integration: Allows you to connect to contact centre software.
Calling plans: You can quickly procure and assign phone numbers or port existing ones.
Cloud voicemail: You can access voicemail messages and transcriptions from any device.
Cloud compliance recording: Easily connect to compliance recording solutions.
Call queues: Using Teams, you can create custom greetings or play music for customers who are on hold.

Add flexibility to meetings with a dial-in number, included in every online meeting
The Best Phone Solution for Small Businesses
By 2024, 74% of unified communications licenses purchased by organisations will be cloud-based. Microsoft understand this and have developed solutions that support this trend.
For example, Microsoft developed Microsoft 365 Business Voice - their cloud-based phone system - was built specifically for small and medium-sized businesses. At £9.00 per user, per month, it's a cost-effective phone solution, considering the value of integration into other Microsoft applications.
In fact, you can hold meetings that include the whole business, with dial-in audio conferencing that can hold up to 250 people. It's also an incredibly agile option, as you're able to call from anywhere, on any device through the Microsoft Teams app. Flexible working has never been easier.
What Are The Benefits?
Integration: Business Voice integrates with all Microsoft 365 applications for that all-in-one business experience.
Accessibility: Business Voice is easy to use. Call from anywhere, join meetings easily and utilise a single platform with a simple user interface.
Reduced costs: With Business Voice, there's no need for those pricey and complex phone systems - the ones with a hundred different capabilities that you end up never using.
Security: Because calling through Business Voice and Teams is hosted by the Microsoft Cloud, it's well protected by a host of cybersecurity protocols.
For those already using Microsoft Teams, the calling capabilities and extensive features are the perfect accompaniment to an already nifty collaboration and communication platform. Utilising calls is a great way of optimising what you already have, rather than onboarding a completely new phone system.
Here at PSTG, we're not here to recommend 1,000 new systems to implement for upgrading your digital environment. Quite frankly, you don't need them. But what you do need is to optimise what you already have, using your systems to the best of their capabilities.
To help you do this with your communications abilities, we've developed a handy guide.
A Smarter Approach to Business Communications
In today's modern market, you want to be able to satisfy both the communication needs of your employees and the needs of your customers. Luckily, there are countless systems out there that you're able to utilise in order to meet these needs. But what are they?
Similarly, what are the best practices for better business communications? What are the trends you could be capitalising on? Is there a case for centralising your business communications in order to achieve a more streamlined business?
These are all valid and important questions. The answers to which are all in our guide to improving your communication capabilities. If you'd like to read them for yourself, click the link below.