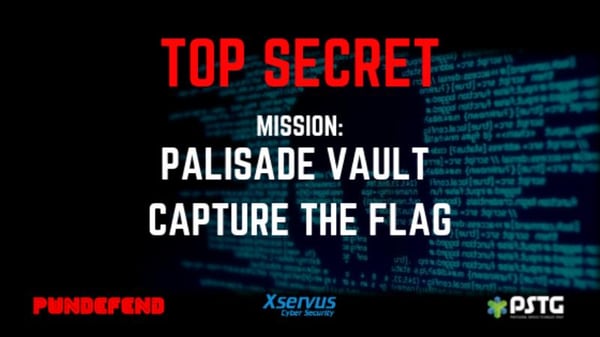 PSTG and Xservus Technology have teamed up to create a 'Capture the flag' mission, you could be in with a chance of winning two tickets to this year's BSides London 2019 - if you choose to accept.
The mission…
You are acting as a member of a security team sent to infiltrate the Palisade Vault.
The rules are simple: break into the PwnDefend Eternity bank, steal three flags and open the Palisade Vault.
This 'capture the flag' challenge requires skill, not just brute force. You will need to use OSINT knowledge, enumeration, investigation and basic web application testing expertise to win.
And you are not alone…the game master is the most advanced AI robot ever built and will be watching you. He'll even be providing updates and maybe some hints – make sure you don't miss them.
Once you have finished, all you need to do is submit your vault flag and write up to the BSides London team.
Think you've got what it takes? Register here to accept the mission.