How to Analyse the Communication Needs of Internal and External Stakeholders
Infrastructure
Written by PSTG
12 | 02 | 21
6 minute read
Written by PSTG
12 | 02 | 21
6 minute read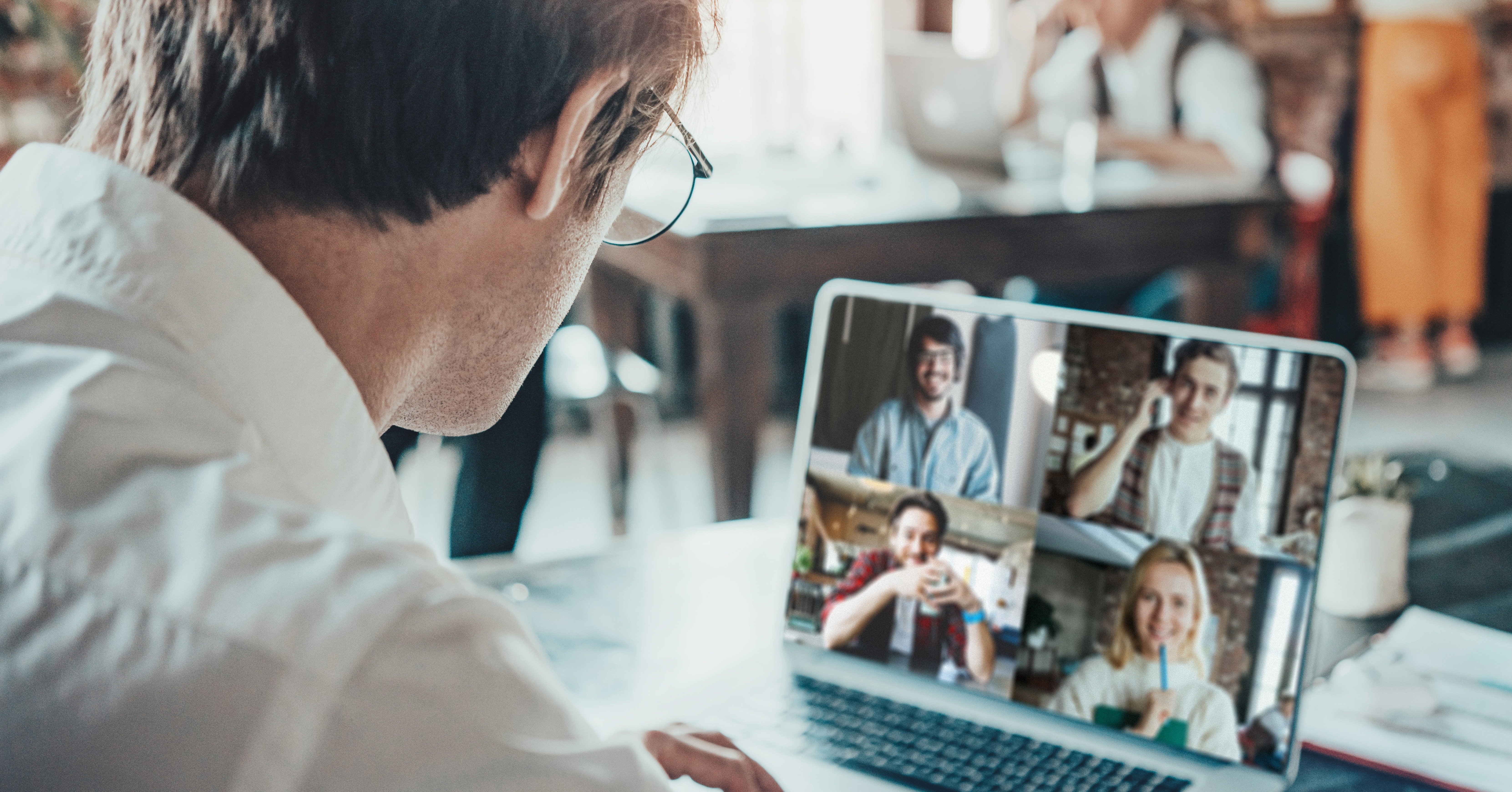 Did you know that 97% of employees believe that communication has a direct impact on everyday tasks? With such an overwhelming majority, are you able to say your business' communication needs are being met?
Both internal and external stakeholders - your employees and your customers - demand timely, accurate and helpful communication in order to have their needs satisfied.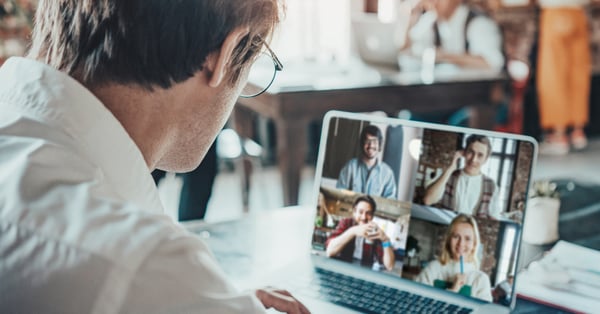 What internal and external stakeholders require from communication will vary from one business to the next. This also means that there's no one way to measure if a system is working or not. That being said, there are a number of methods that any business can utilise.
Here's how to analyse the communication needs of internal and external stakeholders.
Setting KPIs for Internal Communication
Analysing the communication needs of internal data is heavily based on the data you can gather.
There's a number of key performance indicators that you can analyse in order to measure the efficiency of your communication with internal stakeholders. Now, these KPIs aren't exactly set in stone. There's not a standardised list that businesses can use, because KPIs are inherently tied up with specific business goals.
Setting goals will allow you to identify the right KPIs to track in order to see how you can improve your internal communications. Your goals could revolve around
Engaging employees better.
Improving employee productivity.
Empowering employees through better technology.
Improving retention rates.
Specific goals merit specific KPIs, which can be used to determine the needs of your internal communications and so benefit those stakeholders.
Here are a number of universal KPIs you could be researching:
Productivity: Did You Know That Effective Internal Communication Can Raise Productivity by 25%?
Internal comms directly impact your productivity and bottom line. For a closer look, keep an eye on these three key metrics:
Productivity: In organisations with effective internal communication strategies in place, employees are

up to 25% more productive

. If there's a drop in productivity, try changing up the platforms you use to see if there's any change. It could be that your current comms strategy is creating bottlenecks that are slowing staff down.
Revenue: Has any past changes in communications correlated with increases or decreases in revenue? Are their frequent miscommunications between departments, such as marketing and sales? Answering these questions will give you better insight into the link between internal communication and revenue.
Employee retention: If retention is low, there's a reason for that. More often than not, if an employee can't communicate their ideas and collaborate, it's driven by the business itself. Organisational structure either allows for collaboration, creating a better employee experience - or it doesn't.
Employee Engagement: 71% of Business Execs Believe Engagement is Critical to Success
Employee engagement is another metric to focus on. In fact, it's crucial. But how much do employees actually use the conventional communication methods available? While those in an office can easily talk face-to-face, the increase in remote and flexible working in the past 12 months has allowed management to employ new digitally-driven communication methods - think Slack or Microsoft Teams.
When communication is digital, it can be more accurately tracked for use. Similarly, it's increasingly easy to get employees to voice their concerns about communication and whether they feel the current system is working.
For example, are there too many meetings? Not enough? Specific questions like these help to determine the value of your current communications strategy.
The good thing about investigating employee engagement is that you'll see early on whether there's an issue. If you inquire about engagement, whether or not your employees are or feel engaged and you get no response, then there is a very obvious problem.
Ensuring engagement and communications are easily found depends on an easily accessible and universal digital communications platform being in place, such as the ones we mentioned previously, like Microsoft Teams. This is a highly efficient platform that allows employees to communicate, share files, host meetings and a wide variety of key capabilities that keep a business running smoothly.
Reach: Businesses That Develop Upon Communication Are 4.6 Times More Likely to Be Empowered
Are you certain you're reaching all your employees through your communication channels? Are messages they are sending being received and opened on time? Is anyone missing out? Reach and connectivity are important things, with consistent communication channels helping to support a better workplace. For example:
89% of HR leaders state that ongoing peer feedback and check-ins are key for greater success.
Businesses that provide communication avenues for employees find that employees are 4.6 times more likely to feel empowered and perform their best work.
Reach is a critical consideration when determining your internal communication needs. In most cases, tracking viewership and read rates is difficult if not impossible. Tracking user activity isn't something guaranteed by a lot of solutions.
If you can utilise a communications platform that tracks open rates from emails and documents, that will stand you in good stead. If not, you can rely on the honesty of your employees.
Send out surveys that analyse whether information is being properly communicated and nothing is being missed out. With these answers, you'll see the lifecycle of your messages - whether they are hitting their marks or being lost to the ether.
With these metrics, you'll be better able to inform those responsible for ensuring good communication - but what about external stakeholders? While similar, if not the same methods can be used, external stakeholders, such as customers, are a little different in their needs.
The Communication Needs of External Stakeholders
External stakeholders, such as customers and suppliers, usually require communication that is informative, timely and relevant to their situation. For customers, communications come as a big part of customer service and marketing. For suppliers and other non-customer stakeholders, their needs and methods of communication will most likely mirror those of internal stakeholders.
To determine the needs of your external stakeholders you can first group them into one of two categories of communication:
Direct: Communications aimed straight at the intended person, usually an email, online chat message, phone call, status report or video conference.
Indirect: Communication that is usually utilised to attract new customers, such as advertising, marketing, check-in or live chat (potentially carried out by a chatbot).
The first will usually be aimed at suppliers or customers already within a pipeline, the second at those parties who do not yet have a relationship with your business.
Tailoring Your Communications
Secondly, you can begin to inquire about the frequency of communications they prefer. Again, surveys are a good way to go about gathering this data. Experiment with the cadence of your communications with customers to determine what frequency they prefer. However, don't make something set in stone - what works now might not in the future.
Similarly, you can experiment with the types of communications they prefer and the mediums they use. Customers are primarily interested in digital communications in today's markets, so are your digital systems able to accurately communicate to large consumer bases? You need to build upon your existing tech stack if you're having issues communicating with external stakeholders.
What this relies upon is an in-depth audit of your current digital infrastructure. What communication tools are you using? Are they satisfying all of your needs? If the answer is no, then they are definitely not satisfying the needs of external stakeholders. Remember, communication is a two-way street, so any issues you're experiencing may also be felt by those outside of your organisation if they're trying to get in touch with you.
The efficiency of communications for both your internal and external stakeholders is heavily tied to the setup of your digital infrastructure. Without the right methodologies, practices and technologies supporting your business, you'll soon find yourself suffering from the fallout of poor communication strategies.
To find out how you can improve upon what you've got or implement new communication capabilities across your organisation, download our guide.
Improving Your Communications Capabilities
It's important to regularly review your communication strategies and centralise those strategies within the right digital channels. Whether it means building upon your existing technology stack or replacing outdated, disconnected solutions with ones that suit your needs, our guide is here to help.
Inside, you'll discover the communications trends that are redefining internal and external business relationships in 2021 and beyond, as well as the benefits for both you and your customers. What's more, we also talk about methods for centralisation and the kind of support available to you.
To get your own copy, click this link.