An RPA solution can lead to greater efficiency across the whole business by automating processes that are otherwise slow, monotonous and error-prone. There are many providers catering to different automation use cases who have RPA tools available that can help you to achieve this.
It can be confusing to know the difference between them and which tool is the right one for you. The RPA tools currently available on the market all promise to deliver efficiency and productivity for your business. This can make it difficult to choose between them. When making your choice, keep these factors in mind.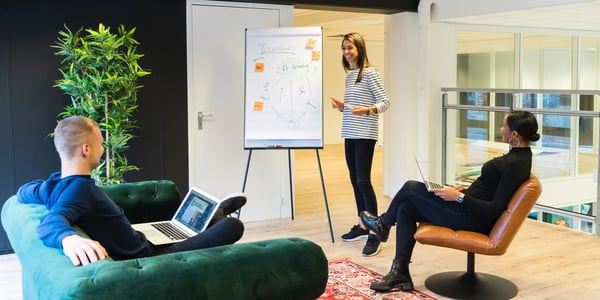 Important Factors to Consider
Flexible Technology
What technology does the RPA tool use to function? It should be independent of any platform so that it can be used by all businesses, regardless of the current system setup they have. Look for an automated solution that supports any application or platform.
Consider the technology they've used and how flexible they can be in the future. An RPA provider should be committed to innovation and integrations with any existing platform.
A Simple and Effective Interface
RPA solutions are designed to simplify complicated processes and automate them to reduce human error. This should be reflected in the design of its interface. They should be easy to use for all members of staff, regardless of how comfortable they are with IT.
A complicated user interface will delay implementations and generate new issues. Find one that's simple to use. Good indicators of this are features like image recognition and drag and drop.
Robust Security Measures
Like with any system or software, security needs to be a key consideration before any decision is made. Digital workers that are part of an RPA solution don't make the same security mistakes as their human counterparts. However, the code needs to be tested rigorously to ensure that there are no gaps that can be exploited.
Certain sectors need to be especially vigilant. If you're a part of the financial or healthcare industries, then you'll be responsible for sensitive information and need a solution that has robust security measures.
Scalable to Support Growth
Any RPA tool that your business uses needs to be scalable. It needs to fit into your existing growth plans and be able to scale upwards to match growth. It's inefficient to choose an option that needs replacing within a year because it can no longer manage the workload.
Similarly, there might be peak periods during the year when the workload increases. The RPA tool you use should cope at these busy times.
Accessible and Easy to Manage
There's no point switching to an automated solution if it's more difficult to manage than the previous setup. It needs to be easily accessible so you can make adjustments as needed.
Once the solution is implemented, it's important to always monitor and analyse its performance. Slight changes could have a positive impact but this is only possible if it's easy to manage.
An Experienced Provider
For peace of mind, look for RPA tools that are provided by vendors who have extensive experience. They should be automation experts and be able to offer specialist advice to ensure your business takes the best course of action.
Ideally, there should be a technical support team who are on hand to resolve any issues that arise during both the implementation process and once everything's up and running.
How Outsourcing Makes the Process Simpler
There's a vast range of RPA tools available from a number of providers. Dedicating time to making sure each of them understands your business' specific needs while you make your choice is time-consuming.
This is one of the reasons outsourcing is such an effective way of implementing an RPA solution. Partner with a third-party and they'll be able to carry out this process for you. They'll take the time to understand the processes that are most eligible for automation in your business and recommend a tool that's well-equipped to manage that.
RPA implementations are large-scale projects that need the expertise of both your existing teams and RPA specialists. Identifying processes for automation, designing a solution, programming, testing, training, managing and support are huge tasks that require a coordinated and collaborative approach. Outsourcing provides this.
Choosing the right RPA tool can be a complicated and time-consuming process that takes your attention away from other vital tasks. We've created a further resource on RPA, its benefits and how outsourcing can help.
Ready to Get Started?
If you're interested in outsourcing and the wider benefits of RPA, then don't hesitate to download our free guide. It features actionable advice and help you to get started on your automation journey.
Get your free copy of 'Getting Started With RPA' now by clicking on the link below.