How to Upgrade Microsoft 365 Business From Basic to Standard With Ease
Innovation
Written by PSTG
27 | 06 | 22
4 minute read
Written by PSTG
27 | 06 | 22
4 minute read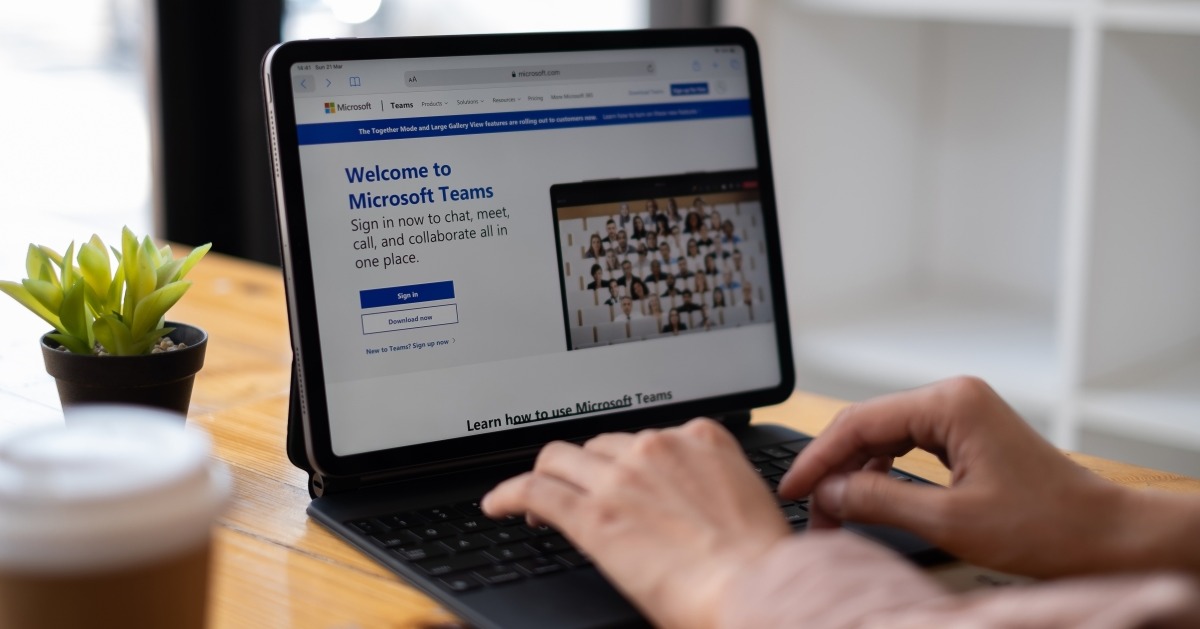 According to Microsoft, there are 60 million monthly Office 365 commercial customers, with 50,000 small businesses added to Office 365 every month.
There are three separate business plans offered in Microsoft 365: Basic, Standard and Premium. Perhaps you've started with Basic but found it just doesn't give you the necessary functionality. This is where upgrading your plan comes in.
To make your life easier, we've put together the simple steps to upgrade Microsoft 365 Business from Basic to Standard. Take advantage of Microsoft's range of apps and powerful cloud services quickly and easily.
How to Upgrade in Microsoft 365
Upgrading with Microsoft 365 is a quick and easy process for administrators. The easiest way is through the 'Upgrade' tab in the admin centre.
Upgrading with Microsoft 365 is a quick and easy process for administrators. The easiest way is through the 'Upgrade' tab in the admin centre.
Go to Billing and click on 'Your products'
Choose the 'Business Standard' subscription.
On the subscription details page, find 'Product details and upgrades' and select 'View upgrades recommended for your org'.
Click on the 'Upgrade' button on the plan you want to upgrade to.
Enter the number of licences you need, choose whether to pay each month or for the year and then select 'Go to checkout'.
On the next page, make sure the 'Sold to', 'Billed to' and 'Items in this order' sections are correct. If you need to make any changes, click 'Change' next to the relevant section.
When this is all verified, click 'Place order'.
Allow a few minutes for the upgrade to finalise and you can start using the new subscription immediately. To see the progress of the upgrade, click 'Check upgrade status'. You'll get notified when the upgrade is complete on the 'Your products' page, next to your new subscription.
In some cases, you may need to upgrade your plans manually if the option above isn't available.
The Difference Between the Basic and Standard Plans
While both plans offer access to various Microsoft 365 benefits, the Standard plan can provide more access and extra features.
Here are some of the main differences:
The Standard plan comes with fully-installed and always up-to-date desktop versions of Microsoft's apps and services with premium features for Windows or Mac.
With the Standard plan, you can easily host webinars that include attendee registration pages, email confirmations and reporting.
There's an option to install the Office apps on up to five PCs or Macs.
Key Considerations Before You Upgrade
You can easily upgrade to any plan within Microsoft 365 at any time for current users, but there are a few factors you should consider before going ahead with the move.
Access
While your subscription is upgrading, which can take up to an hour, admins can't use the admin centre. However, users won't experience a disruption to their service while the plan is being upgraded.
Users and Licences
Both the Basic and Standard plans include multiple services that can be assigned to different users based on their job requirements.
When your plan is upgraded, all users will be given access to all services in the new subscription. We recommend noting which services your users are assigned to so these access rules can be recreated after the upgrade.
Cost
Upgrading to Business Standard means paying £9.40 per user per month, a mere £5 increase from the Basic plan. Upgrading to the Business Premium plan at £16.60 per user per month is also available.
All of these packages come with the option of a 30-day free trial, which we recommend trying out to see which best caters to your business needs.
How a Managed Service Can Help
Upgrading your plan is an easy process, but consider the user-specific work that needs completing because it can be a mammoth task.
Using a managed service can streamline the process and unlock the value of Microsoft 365, making your employees' lives easier and more productive. Businesses should no longer be paying for apps they're unsure how to use.
It's also important to consider how your business may expand in the future. Working with an industry-leading expert like PSTG can transform your business so that every opportunity is used to make the most out of the software.
Discover PSTG's Full Suite of Services
From infrastructure to innovation and consultancy to security, our expert team is here to help you make the most out of your workplace. Drawing on a wealth of experience, we'll digitally enhance your work environment to ensure the best productivity for your team is achieved.
To stay up-to-date with the latest changes in technology and to learn more about our services, download a copy of our services guide. Simply click the banner below to gain access.
Learn More About Microsoft 365 Business Plans
You know how to upgrade your Microsoft 365 plan and the factors you should consider before doing so. But where do you start? Microsoft 365 has so much to offer, but knowing which plan suits your business needs can be difficult.
To learn more about what Microsoft 365 can offer your business, check out our services page below.