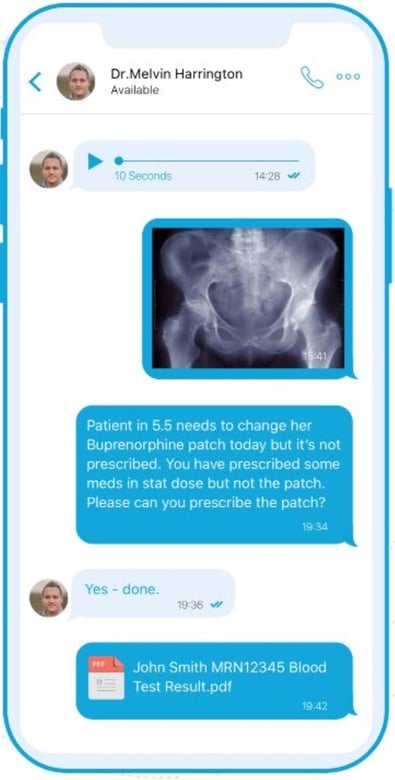 The NHS has been told to stop using pagers for communications by 2021. The Health Secretary Matt Hancock called them "outdated" and said he wanted to rid the NHS of "archaic technology like pagers and fax machines".

There is an alternative from our technology partner – Medic Bleep – a communication App specifically built for the needs of health professionals and patient care that is compliant to NHS toolkits. It's similar to WhatsApp but is completely secure, and offers so much more:
Set up individual and group text and audio messaging (can be linked to EDR)
Make audio calls
Share images and files
Create patient information tabs
Access audit trails
View when a message is sent, delivered and read
View role, availability and on-call status of colleagues
Searchable organisation directory
Pin/fingerprint protected login
Mobile, tablet and computer access
Broadcast messaging
Business intelligence dashboard for trends and reporting
Whether you manage the purse strings or are on delivering patient care on the wards using Medic Bleep instead of pagers offers lots of benefits:
No more bleeps!
Significant costs savings per user
Extremely easy to communicate and co-ordinate communications
Enables decisions on patient care to be made more quickly
If you would like to access the collateral and NHS staff testimonials click here. As we're working with Medic Bleep we can organise a quick demo so you can see the solution in action.