5 Reasons You Need Managed IT Services for Microsoft 365
Cybersecurity
Written by PSTG
27 | 07 | 22
5 minute read
Written by PSTG
27 | 07 | 22
5 minute read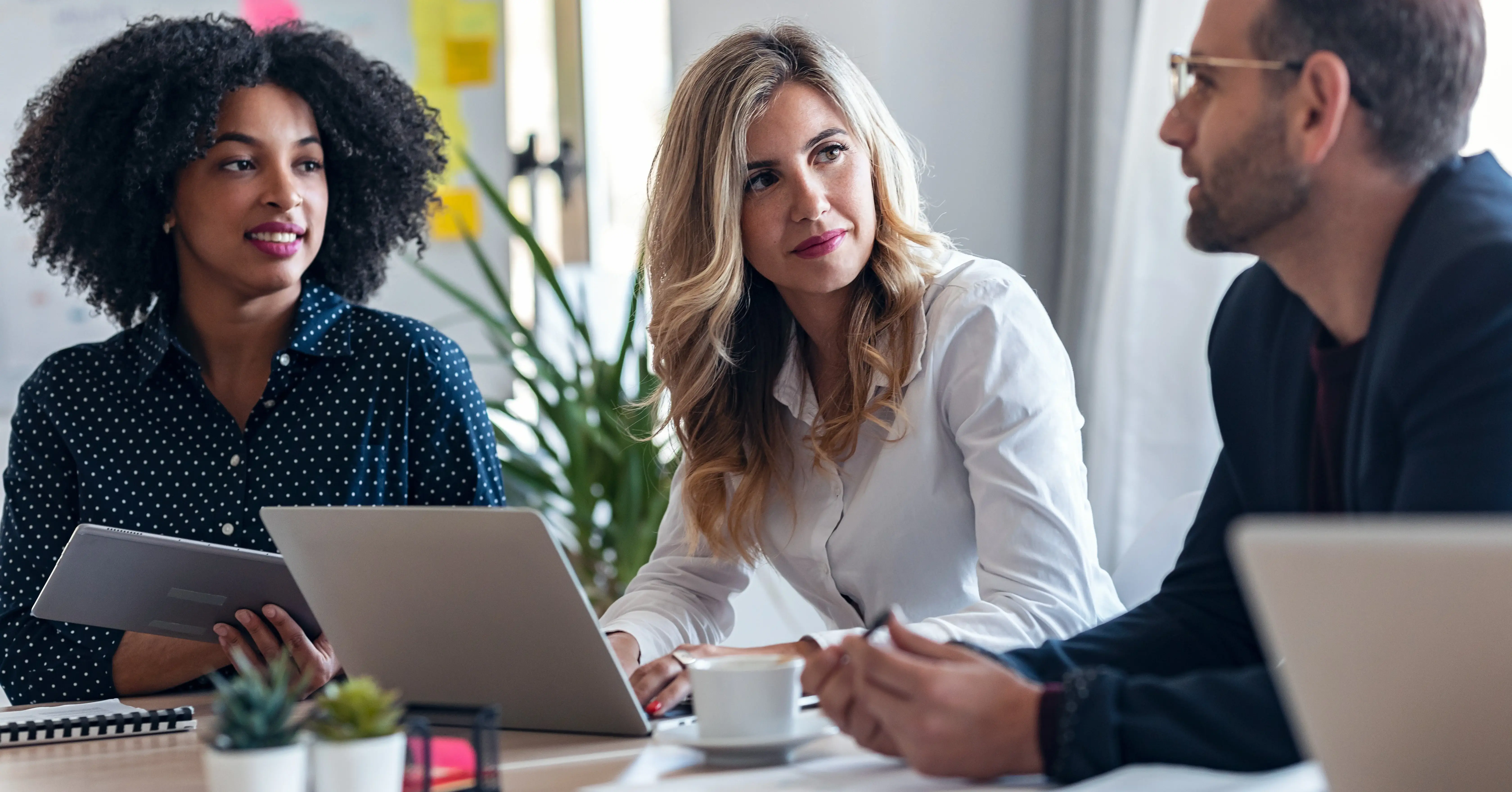 Around 70% of Fortune 500 companies currently have a Microsoft 365 license, but investing in a solution like Microsoft 365 is no small matter. On top of the cost, you also need to be sure everyone in your business is making the most of its features to ensure a return on investment.
For this to happen, you should consider working with a partner who can provide managed IT services for Microsoft 365. A partner that's responsive, proactive and aims to make end-user computing as simple as it can be.
This article will delve into the top five reasons you need managed IT services for Microsoft 365.


1. On-Demand Support
When it comes to technology, things can go wrong. A member of your team may have issues connecting to the server or you may suffer from a potential data breach.
After hours of troubleshooting and navigating around several Microsoft admin centres, you may finally find a solution. But this will undoubtedly result in downtime, which can come at a great cost for your business. This will never be the case if you work with a managed IT service provider like PSTG. You'll have around-the-clock access to our team of specialists who'll be on the case in a matter of minutes.
Fewer headaches for your team, downtime cut in half and we feel great knowing we've provided answers to your problems. Everybody's a winner.
2. Extensive Employee Training
As an IT Manager, you need more time to focus on the bigger picture. Making department improvements, tidying up processes and hitting strategic management goals — these are the things that make you tick.
Instead, you often spend hours a week training employees on how to use Microsoft 365 correctly. This leaves you little time to be proactive and work on tasks that will ultimately help you and your business grow.
A recent study also found that 72% of UK employees think they would benefit from more Microsoft training — but we get it; you simply don't have time to do this.


That's where someone like PSTG can support both you and your employees. Whether your team needs help making the most out of Microsoft Office or wants to make more out of exciting new features like Microsoft Viva — our team of experts can provide extensive training to ensure every box is ticked.

More time for you to work on business-critical matters, peace of mind knowing that your employees have the skills and know-how to make the most of Microsoft 365.
3. Updates On the Latest Features
Microsoft 365 is used by over a million companies worldwide, with over 200,000 over these based in the UK alone. It's a business that's growing at pace and so is its suite of features.
For you, there are pros and cons to this. Yes, it's great because there are plenty of opportunities to utilise the platform to grow your business.
However, it also means you have to spend time learning about new updates, get to grips with what they mean and then figure out a way to implement them into your operation.
If you work with PSTG, we'll do all the updating for you. Our team will regularly keep in touch to tell you all about the latest features and also offer expert advice on how to make the most out of them.
Better still, if you're having difficulties getting your head around a new feature or feel we'd be better served to train your team on how it works, we can arrange training sessions at a time that suits you.
4. A Streamlined Onboarding Experience
So, you've decided that Microsoft 365 is the solution for you and you're ready to unleash its potential. Now you need to integrate the platform into your business and make sure everything is set up correctly.
As the platform grows, so do the challenges when implementing a smooth onboarding experience for you and your employees.
This has been made extra difficult because more people are embracing hybrid working than ever before. Security concerns, breakdowns in communication and time spent pondering whether you've chosen the right solution.
Here at PSTG, we've been helping businesses streamline their Microsoft 365 onboarding experience for many years. It's our bread and butter and we're passionate about making IT simple for businesses like yours.
We do this by carrying out a fact-finding mission and discovering what your business needs. From there, we'll design a solution tailored to suit you and then go away and implement the plan.
But it doesn't end there. As a partner, you'll receive ongoing support from our team 365 days a year. If you have a bunch of new starters joining and need help onboarding them onto Microsoft 365, we can put a plan together to ensure they get the training level they need.
5. IT Made Simple
Our business is built on keeping things simple. When managing IT software, some companies make it more complicated than it actually needs to be.
Complicated isn't good. You find yourself regularly fighting fires, running round in circles offering support and taking on more manual work than you can. Your budget hasn't grown and your job is more demanding than ever. Sometimes you almost feel like you're on the cusp of burning out and just need somebody to help you steady the ship.
That's what we're good at. Working with PSTG will mean you have that extra set of hands to support you with all your IT challenges. We want to make your life easy and simplify IT for your employees.
For this to happen, it all starts with a conversation. All you need to do is book a free consultation with our IT specialists so we can learn more about the type of support you need.
Ready to Speak to Our Friendly Team?
We can't wait to hear from you. If you're interested in our services or have any questions you'd like to know about how we can help you get the most out of Microsoft 365, get in touch below.