The average speed of RPA deployments is around one to two months according to a survey of businesses who've been through the process. However, just under 40% of those asked said that implementation took longer.
You'll need to factor in time to analyse existing processes, configure a suitable solution, test its initial performance and complete a full rollout. This isn't easy without a detailed roadmap and the following RPA implementation best practices.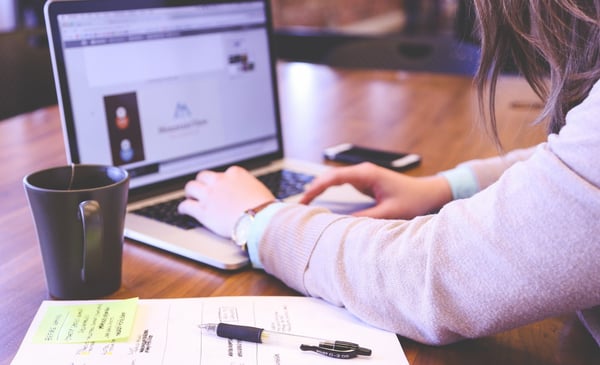 1. Determine Which Processes Need Automating the Most
For an RPA implementation to have the most wide-reaching benefits in your business, it's important to determine exactly which existing processes could be automated. Choose to start with the most complicated processes and you could delay the rollout and potentially harm productivity once it's implemented.
The processes you automate should:
Be high volume. Start with processes that are time and resource intensive operationally.
Have an impact on costs. Automate processes that have the most direct effect on business costs.
Regularly experience error. The more likely a human error, the better the candidate a process is for automation. RPA eliminates these mistakes entirely.
Be time-critical. Tasks that need to be completed as quickly as possible are perfect for automation. Any process that can cause delays to either customers or other departments are particularly good places to start with RPA.
Be rules-based and repeatable.
After you've identified the right processes to automate, it's time to get approval from management.
2. Ensure You Have Management Buy-In
Automation on this scale is a major step for any business. To ensure the rollout is as smooth as possible, make sure you've convinced management that RPA implementation is vital for the business.
If they know why changes are being made and how things will improve as a result, they're more likely to be supportive. There will always be people who are resistant to change but by highlighting the areas of improvement, you'll find it easier.
Design a new, leaner team and estimate the reduction in costs that an RPA implementation will lead to. Next, you'll need to talk to the members of the team that these tasks impact.
3. Involve All Departments
Without speaking to those who deal with processes directly, you can't know the exact impact that automation would have. By including as many people and departments as possible, you'll have a better idea of the areas that most need automation.
Fail to include other departments at this point and the final result could be staff dissatisfaction because you've made things worse. They'll provide valuable insight into existing processes and the challenges of their day-to-day tasks.
This is also best practice for the IT team who'll be responsible for rolling out and monitoring the RPA solution. It's important they have all the essential information they need about every department so they know what to automate and why.
4. Find the Right RPA Provider for Your Business
It's vital you find an RPA provider that's right for you. There are plenty of different options available but it's best practice to take your time at this stage and weigh up possible choices. RPA is an evolving field so there are fewer established 'big names' than you might be used to.
Different providers use different tools that might not be right for your specific automation needs. Before committing to any of them, it's best practice to seek an expert opinion. As RPA brings such a major transition, many businesses choose to outsource the process.
Outsourcing to an expert partner is such a popular option because a third-party can design a bespoke solution. Your business might have unique processes or requirements, so time spent with experts who can understand the exact intricacies is beneficial. In addition, a third-party can also provide a range of other services such as solution management and support, in a variety of capacities depending on your needs.
5. Thorough Testing and Training
Any RPA solution needs to be tested and analysed thoroughly before it's pushed live. Rigorous testing allows you to identify any possible issues or gaps that need resolving. It's far less problematic to spot these problems at this stage than when the RPA solution is live. `
While carrying out this testing, it's good practice to begin staff training so they're prepared. If staff understand the new and improved processes, then they're less likely to be resistant to the change.
Run a live pilot with staff involved so they can see how the automation will work. It's better to showcase it in action than only explain the theory behind it. Evaluate the performance of both staff and the pilot to determine if the business is ready for a full rollout.
Follow these best practices and your RPA implementation will be smooth, effective and supported by both management and members of staff. As RPA is such a new concept, we've created a free guide that's filled with essential information. It's perfect if you need to persuade anyone that has slight doubts.
Getting Started With RPA
Our free eBook covers the benefits of RPA for your business. It's packed with useful advice and statistics that highlight just how important automation is. We've also included market trends we expect to see and more information on outsourcing. It discusses the benefits of finding an external partner and what that would mean for your existing staff.
Get your free copy of 'Getting Started With RPA' now using the link below.