What Is RPA Used for and Why Is It so Popular?
RPA
Written by PSTG
10 | 10 | 19
4 minute read
Written by PSTG
10 | 10 | 19
4 minute read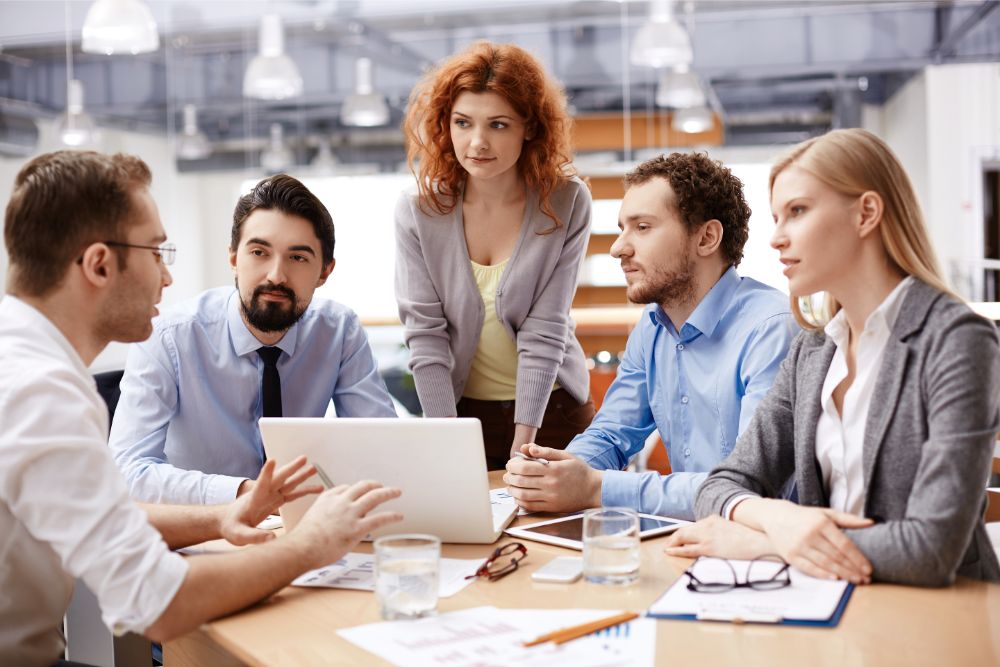 Robotic Process Automation (RPA) is the solution for businesses seeking scaling increases and want to execute business processes much faster. A Deloitte study has shown than RPA software is capable of performing over 600 actions in a given sequence. It means that tasks in the past that required the judgement of humans can finally be automated.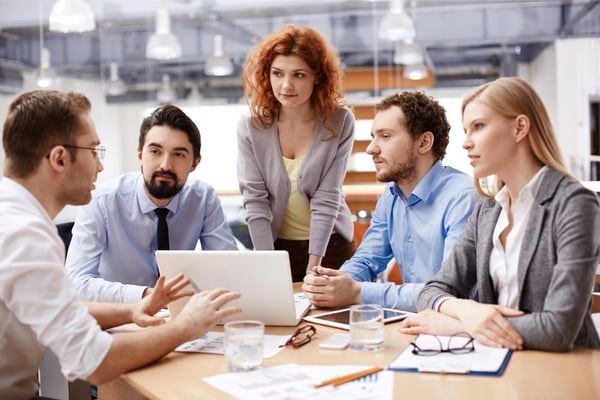 The integration with Machine Learning algorithms and AI are the driving force behind the ability to automate more complex tasks - this is now referred to as Intelligent Process Automation.
From HR automation to reporting and compliance, here are some of the many cases where Robotic Process Automation can be used and why this innovative technology has skyrocketed in popularity.
What Is RPA Used for?
Customer Service
As RPA completes tasks with total accuracy while doing it with a 24/7 productivity capacity, it's no surprise that 53% of organisations have already started their RPA journeys. A big role where RPA can be used includes customer service. There are lots of interactions and touch points throughout the customer lifecycle where RPA can be truly transformative.
These include:
Shorter transaction times as operational speed is increased.
Reduction in errors as RPA can streamline large volumes of data.
Expanded automation by automating redundant tasks.
HR Automation
It's thought that with RPA, HR professionals can reclaim up to 40% of their valuable time by eliminating repetitive tasks. It allows them to finally focus on other strategic initiatives instead. As a result, this can create a happier and more human-centric workplace by letting robots do most of the heavy lifting.
For example, RPA allows them to spend less time sourcing and assessing candidates and more time meeting qualified people. They can also hit crucial recruitment targets by using digital assistants to manage touch points with no clerical errors or data loss.
RPA can also have a positive impact on payroll by making it simpler and faster. It also offers a better onboarding experience with greater accuracy.
Data Migration
Regardless of what triggers a data migration in your business, a successful implementation depends on planning and transition. RPA fits in exceptionally well here because highly-structured and rule-based migration activities are exactly what digital assistants excel at.
With an RPA software solution, it's able to effortlessly replicate data across your systems securely, with digital assistant processing data from end-to-end. This also reduces the risk of potential human error and possible information breaches.
Reporting and Compliance
Reporting has been a complex and time-consuming task for decades. With the adoption of RPA, you can determine parameters that are related to specific reports. This allows the RPA software to gather the appropriate data and prepare reports in less time. Rather than wasting time on this manual and repetitive task, you can focus on higher involvements which enhance business productivity.
By using digital assistants to automate reporting, you also succeed in creating an audit trail to ensure regulatory compliance.
Streamline Admin Tasks
Perhaps the biggest culprit for valuable time being wasted is the number of admin tasks that regularly need to be dealt with. RPA also excels in this necessary area, despite being tedious. Whether it's data entry into systems, email automation, outputting and formatting spreadsheets and more, a digital workforce can streamline these tasks.
As a result, these tasks can be delivered end-to-end and frees up your team for more productive work.
What Else?
The beauty of RPA is that it can be applied to many areas, some of which you might not have thought of previously. Here are some more examples:
Common Business Processes: RPA can be used in customer onboarding, extracting data from multiple formats, generating mass emails and more.
Commercial Functions: It can also help with lead nurturing, sales processes and CRM updates.
Support Functions: RPA software is also versatile enough to help open internal tools, install software or schedule automated testing.
Finance: Financial planning, reconciliations and payroll are just some of the finance-related tasks where RPA software can streamline processes.
Operations: RPA digital assistants can also update inventory record, ensure compliance and issue refunds without the need for human touch points.
Why Is It so Popular?
One of the major reasons why it's so popular is because employees today use a larger number of tools compared to previous years. With RPA, it's now feasible to automate all of these tools and their interactions by bridging the gaps between the systems.
Other reasons why RPA has increased in popularity include:
The workflow can be streamlined.
It offers much greater accuracy.
It reduces pressure yet offers more speed and improved productivity.
There are greater cost savings.
You can find even more reasons why RPA is so popular in this blog.
The level of interest in RPA continues to increase each year. According to Gartner, RPA is the fastest-growing segment of the global software market. It estimates that RPA grew 63% in 2018 and has grown 10x in the past 1.5 years. RPA is expected to remain the fastest-growing enterprise technology, with many predicting that it will continue to grow at a strong pace.
The rapid growth is clear to see and it's no surprise that businesses of all sizes are adopting RPA to streamline their processes and eliminate mundane tasks. To help you get started with RPA, we've created a free guide that contains all of the essential information.
Get Your All-in-One Guide to RPA
RPA software offers a lot of cutting-edge benefits, but only if you harness it to its full potential and implement it correctly. In our guide, we've explained why you should consider RPA in the first place, more information on the benefits and how to begin the process in your business.
Get your free copy by clicking the link below.