How to Embed Digital Collaboration as Part of Your Culture
Hybrid Working
Written by PSTG
21 | 02 | 22
3 minute read
Written by PSTG
21 | 02 | 22
3 minute read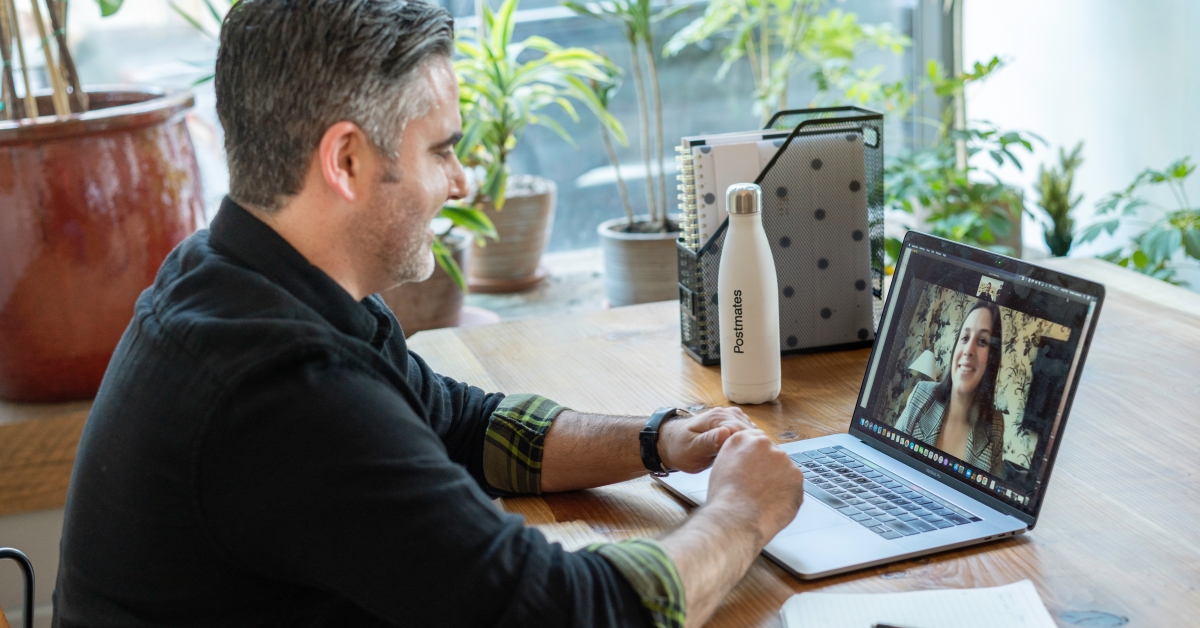 The concept of digital collaboration is new and exciting. It's already brought about real results for many businesses, making the idea even more attractive. Plus, it makes employees happier too.
Intrigued? Read on to learn how to successfully embed digital collaboration into company culture so it becomes a permanent part of projects, processes and practice.
What Is Digital Collaboration?
Digital collaboration facilitates teamwork via digital technologies, from task management systems to messaging apps. With effective digital collaboration, you can connect teams out of office to enable more expert and engaging ways of working — propelling important business projects in the process.
According to research by Deloitte, teams are 17% more satisfied with access to effective digital collaboration tools. That's why more companies are tapping into virtual collaboration to broaden their horizons and harmonise teams.
However, embracing digital collaboration isn't all about backing the trend with financial spending. It requires careful cultural change too. Around 75% of executives feel their business functions compete instead of collaborating on digital projects. As a result, 64% of these companies fail to see a revenue boost after making digital investments.
It isn't an issue with the software they're buying but the buy-in of software. Communication around new tools and ways of working is also important to make working together, well, work.
Read on to find out how to embed digital collaboration into your culture so you can see a return on every penny spent.
---
Digital Collaboration, In-Person Collaboration, Learn About It All Here
Just like the idea of creating more synergy between teams? Having a friendly office atmosphere and an in-tune remote team? Read our page that's dedicated to collaborative working practice and learn how to make your collaboration efforts the most efficient they can be.
---
1. Slot It Into Strategy
So, you intend to promote digital collaboration? Put it into the plan.
When planning projects, keep digital collaboration at the forefront. Think about the possibility of pairing up new teams — even across the globe — by using digital collaboration. Name tools to take advantage of and make your brief a bit more 'out of the box'. A strategy that buys into digital collaboration will sell the idea to the team.
2. Test and Invest in Tools
So, you have a great idea but don't know how to implement it? Start seeking the tools to put it all into practice.
Digital collaboration relies heavily on tools and technology, even if there are potential risks around rolling out too many tools too quickly. Pilot tools across smaller teams and take advantage of free trials, invest in the ones that make the most impact and create clear training on how to use them. Teams can feel confident in tools they know how to use and a tech stack that supports them.
3. Create a 'Sharing is Caring' Culture
So, you want to see people sharing their ideas? Create a place to make it happen.
Data storage and sharing is part and parcel of digital collaboration. It helps teams physically retrieve documents to work on, but it also creates a bank of case studies, inspirational resources and solves any problems with access in different time zones.
Here comes the practical part of embedding digital collaboration into company culture — create a drive, a process and a file structure for sharing all digital assets and then introduce it to your team.
4. Don't Go All-In on Digital Collaboration
So, you want to dive headfirst into digital collaboration? Or your team is excited to start sharing, solving and creating together? Put the brakes on.
Digital collaboration is new, exciting and effective — according to a whole host of stats and trends circling the internet — but don't shy away from in-person work and in-office sharing. Verbal communication, body language and in-person meetings are still integral to company culture.
Remember, the key isn't to transform your culture to allow for digital collaboration but to embed it into your existing ecosystem. Say no to things that don't work for your organisation and only embrace the parts of digital collaboration that do.
Build a Modern Workplace and Digital Collaboration Will Follow
As stated throughout this blog, it's crucial to create an environment apt for digital collaboration so working together feels natural.
Building a modern workplace is a serious goal many companies are setting and achieving by reevaluating their cloud environment and approach to technology, all while keeping compliance in mind.
If you have the same goal, we can help. Explore our digital transformation services and see what's possible with a little imagination and a lot of expert help.