What Is Collaborative Working? A Quick Guide
Innovation
Written by PSTG
01 | 02 | 22
4 minute read
Written by PSTG
01 | 02 | 22
4 minute read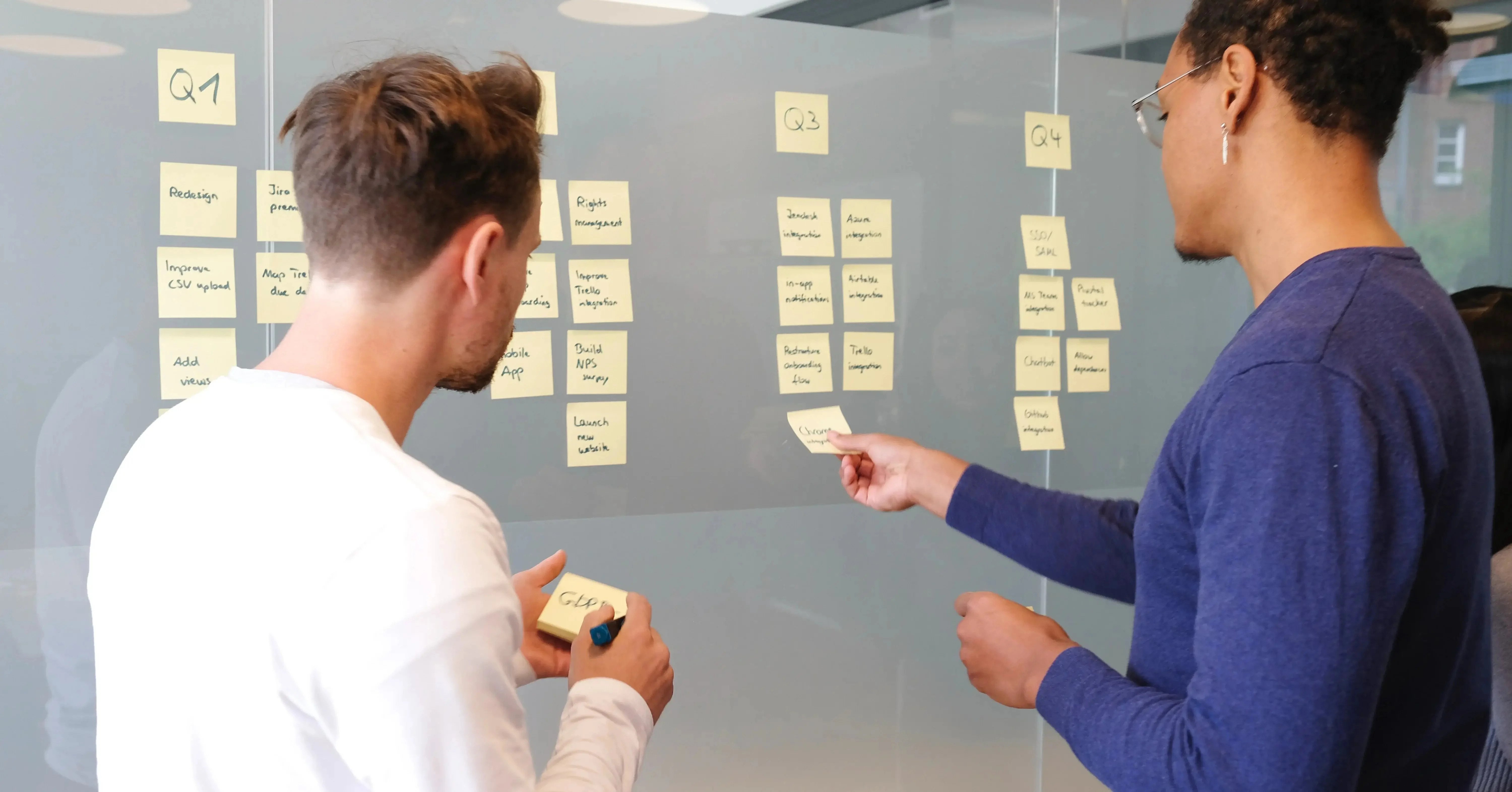 A whopping 86% of employees believe a lack of collaboration in the workplace can lead to corporate failures. That's why it's no surprise that collaborative working is gaining traction, forcing companies to invest more in technologies, cross-team activities and other assets to unite individuals.
What Is Collaborative Working?
The Institute of Collaborative Working defines collaborative working as:
"People working jointly on an activity or project to achieve a common goal. Especially where this involves co-operation between several teams, departments and/or different organisations to achieve an agreed objective."
As such, collaborative working can be something as small as filming an internal podcast or as big as working with another partner to deliver a high-value project.
Big or small, the benefits of this way of working are the same. Collaboration offers organisations more value and engages employees. With more expertise on the table and more resources to get the best out of projects, companies can thrive due to collaborative working. Teams can also reap the rewards of better communication and strengthened culture.
---
Everything There is To Know About Collaborative Working
Intrigued by the definition above? It's a good idea to delve deeper by clicking on the banner below. If you want to finish reading this post — don't worry — there'll be another opportunity to navigate to this page at the bottom of this blog post.
---
Collaborative Working Statistics
Introducing Collaborative Working to Your Organisation For the First Time
It's easy to introduce collaborative working to your organisation — and why wouldn't you?
Start small by looking into initiatives such as short-term programmes and social occasions to initially harness the power of collaboration before making it commonplace in your company.
Roll Out Mentor programmes
Monthly mentorship programmes are a great way to encourage open communication and create opportunities for upskilling.
Training Zone says: "By working with those from another level, employees may gain the skills they need to move up. By working with someone from another department, employees may be able to change their career trajectory in a way that makes them more satisfied professionally."
This form of collaboration can show you what could be achieved, creating great case studies for collaboration and showcasing how it can be an effective platform for knowledge sharing and internal progression.
Offer Shared Learning Workshops
Peer-to-peer learning is a way to access similar benefits without relying on leadership resources. Simply sharing department knowledge with those outside of the discipline can greatly increase your organisation's understanding and bring teams together.
Aside from enriching the work your team carries out, it can also have a real impact on company culture. As Better Up recognises: "As peers interact with each other, they learn how to work together as a unit as opposed to individually. This develops into a positive workplace culture of sharing."
After experiencing this, teams will be naturally prepared for larger collaborative projects and will be bought into the idea of working together.
Sneak Into Social Activities
Collaboration can be just for fun, as well as for top-level activities. Show your teams the positives of working together by creating named teams for your next company quiz to motivate members to step outside their comfort zone.
As soon as teams build new relationships, they'll be more likely to naturally collaborate by asking each other questions, leaning on each other for help and sharing their ideas.
Positive Psychology says this is all simple science with positive work relationships producing physiological responses. As a result, "strong within-group ties with coworkers (characterised by frequent social interactions) provide opportunities to facilitate innovative thinking. [...] The strong ties developed by social interactions assist innovators in the search for inspiration, sponsorship and support within the workplace."
Invest in Technology
Software can help subtly introduce collaborative working to your organisation. By offering new functionalities like group chats and video meetings that make it easier to interact with others, inside and outside of your immediate team, software can help your teams adopt the right mindset for strong collaboration.
According to CIO Mike Schaffner, while writing for Forbes, "A fundamental requirement for collaboration is communication. Technology can aid this by providing platforms to disclose what people are working on and thinking about."
Want to Take the First Step Towards Improving Collaboration in the Workplace?
Whether it's an entire suite of software such as Microsoft 365 or a singular tool to house all communication, technology can have a powerful effect in a short space of time. The modern workplace requires modern tools, but there is more to collaborative working than the platforms and interfaces you use.
Get an in-depth understanding of this novel way to work, statistically-proven to increase staff happiness and profitability. Click on the banner below.