How to Keep Digital Collaboration Secure With Smart Storage and Sharing
Hybrid Working
Written by PSTG
04 | 04 | 22
4 minute read
Written by PSTG
04 | 04 | 22
4 minute read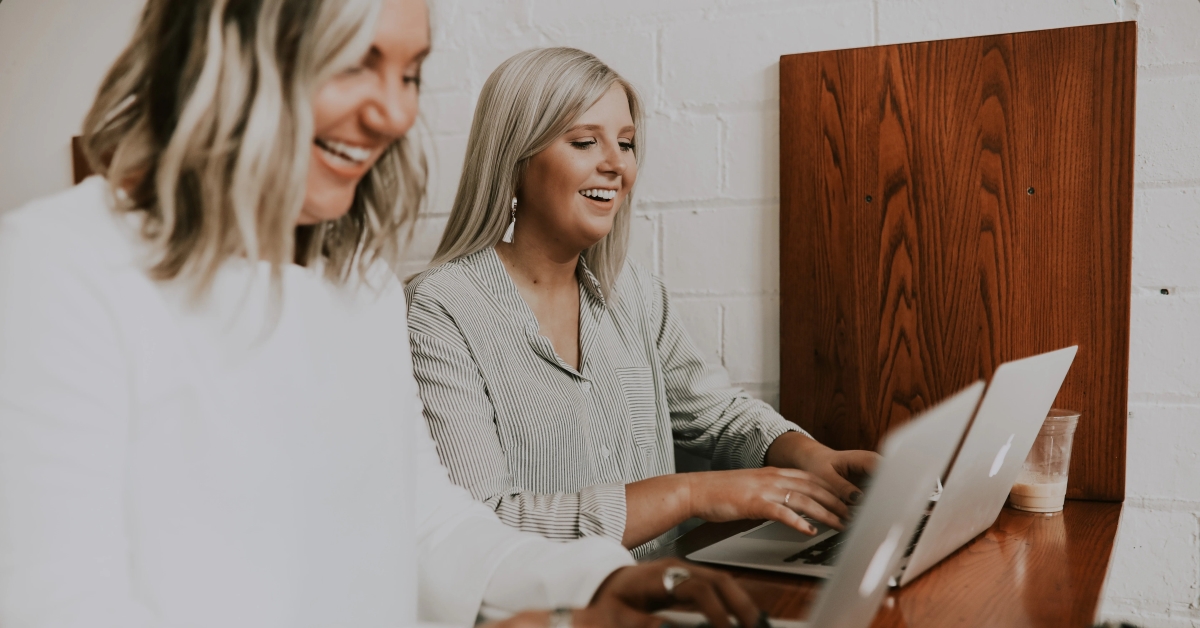 Data sharing is a grey area for many businesses. Half of companies agree that increased access to data would help their business grow, while 19% are still unsure about the benefits of data sharing.
Most of what we hear about data sharing is centred around data breaches and data loss risks. And while there are significant concerns around digital collaboration — validating the concept of secure collaboration itself — the opportunities for better data sharing and storage are too great to ignore
Here's how to strike the right balance and get the best of both worlds with digital collaboration.
What Is Secure Collaboration?
Secure collaboration is taking collaborative working a step further to ensure organisational compliance. When practising secure collaboration, you'll need to put some rules and regulations to monitor how staff use software and which platforms they adopt for data sharing and storage.
Secure collaboration has found more fame since the rise of remote and hybrid working and the introduction of the digital workspace. New laws such as the General Data Protection Regulation (GDPR) can also highlight the need for change, with 58% agreeing the legislation has led to increased awareness of data protection at a senior level.
As we rely on technology more frequently to aid collaboration, a new, safer form of collaboration is important in keeping organisational data and intellectual property under lock and key.
3 Ways to Promote Secure Collaboration
So, how can you practice secure collaboration? Is it a case of micro-managing data sharing across teams or being smarter about your technology selection process? Perhaps, it's a bit of both.
While it isn't efficient or realistic to keep a close eye on every data transaction — we only need to look at the average day of a consumer to understand just how frequently data is shared and stored — it's imperative to have an overview of what's going on digitally in your organisation. In choosing the right technology, some of this hard work is done for you, with the right protections put in place.
1. Steer Away From Consumer Solutions
Tools such as Dropbox are familiar to teams, but they shouldn't be relied on for company data sharing. With limited protections in place that don't live up to compliance standards, it's important to have an alternative for colleagues to turn to.
Solutions fit for commercial purposes will have any number of features to make large-scale data sharing safe. For example, the ability to add different levels of user access for a simple piece of documentation is far beyond the remit of traditional data-sharing platforms. Adding this layer of protection stops third parties from having power over a company-owned document.
2. Make Use of Software Settings
It's not just about picking the right provider and calling it a day. Organisations will need to tailor software settings to suit their needs, spending some time setting up secure file sharing and collaboration.
Never assume default settings are enough to keep your organisation compliant. Instead, take the time to trawl through the best practices of a platform and consider engaging in an external assessment of your cloud environment for peace of mind.
3. Understand Secure Storage
Increasing your understanding of secure storage and sharing learnings with your team can help recruit a crowd of compliance critics who can work to keep storage safe, preventing dreaded data breaches.
The basics are knowing that secure storage is made up of two parts; location and encryption. Where data is distributed is essential and so is the how. Is data stored in an impenetrable form? How many data particles does a single share entail? Secure storage is a complex topic that can be broken down with a bit of research and willingness to learn.
---
Secure Collaboration Is One of the Many Things to Consider When Engaging in Collaborative Working. Get All the Information You Need Here...
Interested in rolling out collaborative working to your team? Want to make sure you're achieving effective collaboration if it's a practice you've adopted already? Whatever your interest in this novel way of working, find out the information you need by clicking on the banner below.
---
Why Secure Collaboration Is Important
The impact of non-secure collaboration can be crippling for businesses. Some of the worst data breaches in history can be a great motivator for businesses to bump secure collaboration up to the top of their to-do list.
In these instances, The Information Commissioner's Office (ISO) can hand out fines of up to £200m. But the actual cost to the business could be greater than this when we take into account:
Data loss
Fines
Business decline
Loss of intellectual property
Reputational and brand damage
Additional legal charges if a company is sued
So, while secure collaboration can be a minefield, it's one companies must traverse to avoid serious consequences. In fact, it's a huge portion of digital transformation; a process companies can go through to get up to speed with the digital age. See how we can help your business find modern protection and embrace the cloud by exploring our complete list of services.
Click the banner below to discover digital transformation for SMBs.