4 Key Benefits of Collaborative Working
Innovation
Written by PSTG
03 | 02 | 22
3 minute read
Written by PSTG
03 | 02 | 22
3 minute read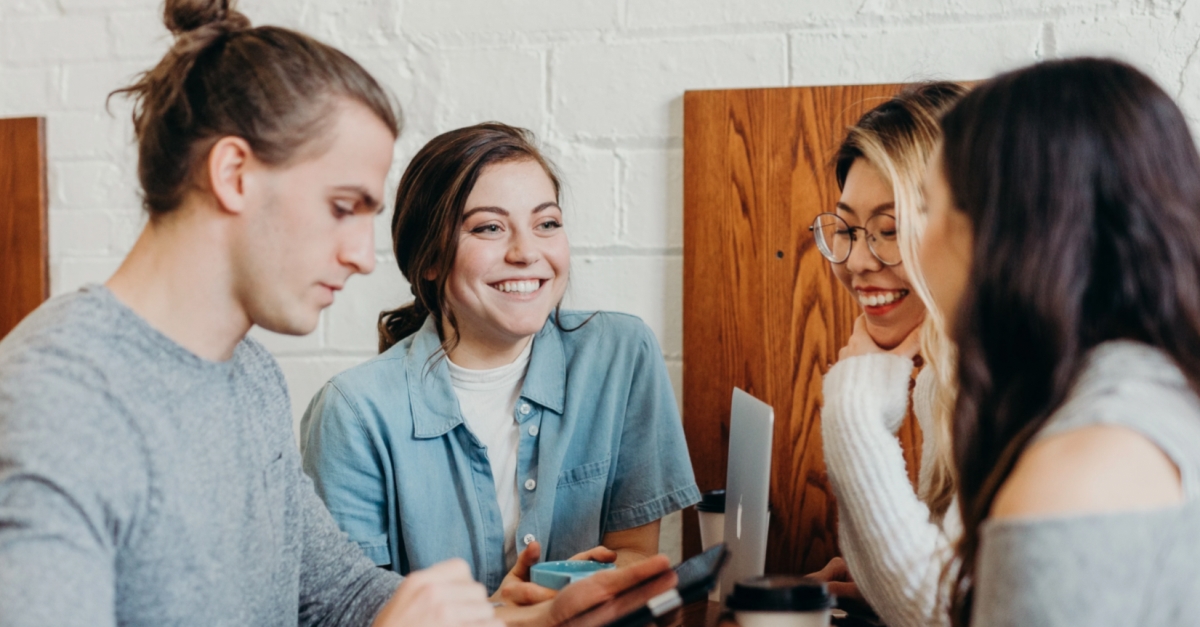 We could easily write an extensive list of collaborative working benefits, going well into double, if not triple, digits. But really, collaborative working boils down to four key advantages we'll discuss throughout this blog.
1. Improved Flexibility and Agility
In the modern workplace, flexibility and agility open up many doors for organisations and their respective employees, from the remote working opportunity to the ability to quickly adapt and pivot business services. It's safe to say flexibility is now one of the most important corporate traits.
Collaborative working helps companies possess such fluidity by enabling unison between teams and better understanding cross-departmental processes. With more insights and more informed teams, it's easier to think of ideas, implement them on the spot and always be poised for action.
2. Increased Employee Engagement
With collaborative working, everyone wins. Employees get to be more productive and engaged, sticking to shared tasks 64% longer and feeling happier due to stronger bonds with their coworkers.
The effects of collaborative working ripple throughout the entire organisation, creating a stronger, more inclusive culture. Remember, collaborative working can look different in every instance, sometimes calling for specialists to group together to master a complex task and other times requiring colleagues of different seniority to link up.
This means every individual can benefit from collaboration and experience its personal advantages at some point.
3. Quicker Growth and Innovation
With increased flexibility, organisations can enjoy a clearer runway for growth and innovation, with multiple paths to follow. Growth projects can be accelerated as teams become more agile, not to mention teams feel comfortable and connected to lean on each other and realise the true extent of their potential.
This is where collaborative working can step up to an entirely new level for the most ambitious teams.
Acquisitions and mergers are the pinnacles of collaborative working as they successfully help big players dominate their market. From entertainment to tech and beyond, there are many examples of companies successfully joining forces on the most impressive scale collaborative working has to offer.
---
Make Sure You're Aware of Everything Collaborative Working Entails, Before You Rush to Reap Its Benefits
Collaborative working is worthwhile. We help businesses transition to a new, digital way of working all the time so that they can more readily create synergy between teams, amongst a whole host of other benefits. But collaborative working takes time, practice and careful consideration. Learn about it in-depth using this resource.
---
4. Better Knowledge Sharing and Troubleshooting
Last but not least, better knowledge transfer and an increased ability to problem-solve are obvious but amazing byproducts of collaborative working. Collaboration allows teams to organically share expertise and work together to solve problems, looking at issues from every possible perspective thanks to a group's cognitive diversity.
As a result, organisations can save large chunks of time, not just in the immediate actions of training, hiring and troubleshooting, but also in the long-term by creating more efficient, fireproof processes and equipped, enlightened teams.
Closing in on Collaborative Working Benefits? Review Your Cloud Environment First
No doubt, like most organisations; you plan to enable collaborative projects through technology. Document sharing, virtual meetings and instant messaging help keep team projects alive, organised and accounted for.
However, companies should be cautious about the potential barriers this might introduce. After all, no one wants to dampen the benefits of collaboration with accidental data leakage.
Luckily, our Microsoft certified consultants can make sure all your Office apps are working as they should be. Simply book a free review using the banner below so you can tap into the above benefits as soon as possible, knowing your projects are safe and secure.