The Key Benefits of Data Governance for SMEs
Infrastructure
Written by PSTG
22 | 12 | 22
4 minute read
Written by PSTG
22 | 12 | 22
4 minute read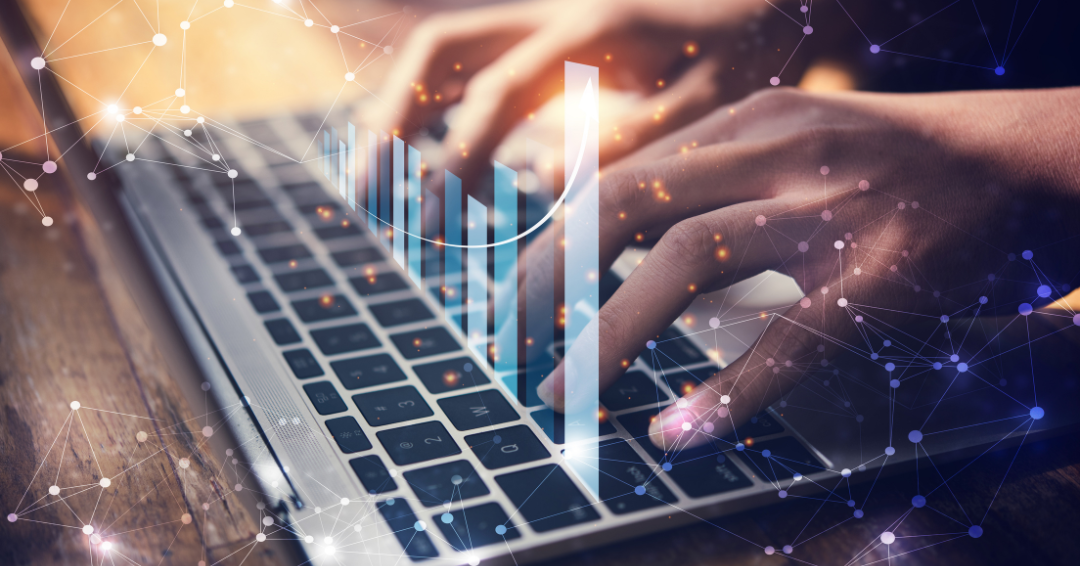 With data at the forefront of many companies' processes, implementing an effective data governance strategy can provide several advantages — even for small and medium-sized enterprises. The data governance market is expected to grow from $1.81billion in 2020 to $5.28 billion in 2026, so your company mustn't be one that's left behind.
Harnessing the benefits of data governance can change how your company runs, increase profits and ensure compliance with regulations. No matter the size of your business, now is the time to realise the value of your data.
Here are a few of the key benefits of data governance for SMEs:
Improved Data Quality
High data quality means your analytics will be more accurate and you'll reduce the risk of operational errors. Poor data quality can cause issues, such as inaccurate analysis, poor decision-making and missed opportunities. Therefore, achieving high data quality is a key part of a good data governance strategy.
For data to be of high quality, it should be standardised and consistent. When a business knows it has high-quality data, it can instil more trust into the data and utilise it to drive business decisions.
Faster Decision-Making
If your company has access to accurate and high-quality data, it can reach business decisions more quickly by relying on the information that the data provides.
By using accurate data, you'll be able to reach conclusions more quickly, and your decisions will also be better informed. Ensuring your data is accessible can put you ahead of your competitors, with 70% of respondents to a survey spending more than 10 hours per week on time-consuming data.
The less time you spend looking for relevant data, the more time you have to invest in improving your business.
Higher Efficiency
Well-governed data is more discoverable, meaning the relevant parties can access the information they need when they need it.
By analysing your business processes using data, you can focus on the customers and services that matter most and identify underperforming products, thus enhancing customer experience. There's also more scope to identify improvement opportunities for your business, leading to more streamlined processes and greater revenue.
Better Compliance
Remaining compliant with regulations is essential, and there can be severe penalties for not doing so. An effective data governance framework will ensure the security and privacy of your data, meaning you'll be able to stay away from any fines or lawsuits.
On the other hand, poorly managed data can lead to breaches of regulations and security. These costly ramifications can extend beyond finances, as security breaches can severely damage your business' reputation. Data governance ensures you implement suitable security measures and data is sufficiently protected.
Improved Accessibility
Data governance is not only about understanding your data but also about how and where it's stored.
Good data governance strategies improve the accessibility of a company's data, meaning those who need it can access it quickly, boosting efficiency. By assigning responsibilities for different data sets, you can also heighten the accountability and collaboration between your teams.
Greater Performance and Reputation
Your company's performance will improve by reaching business decisions more quickly and having access to high-quality data. By harnessing the power of data, you can enable more informed interactions with customers and offer a higher level of service. This can lead to more loyal customers, which can drive business results.
Increased Revenue
All of the above benefits can lead to increased revenue for your business. Your company can reach more-informed decisions quickly, saving you time and money. There's also a reduced risk of costly errors regarding your data. This means less money is spent managing risks or dealing with the vulnerable areas of your company's security.
Download Our Data Governance Guide for SMEs
Our data governance guide explains how smaller businesses can achieve a high level of security governance. By reading through the guide, you'll learn the importance of data governance and how to remain compliant with regulations.
To download your copy, click below.