Developing a Data Governance Strategy for SMEs
Infrastructure
Written by PSTG
12 | 12 | 22
6 minute read
Written by PSTG
12 | 12 | 22
6 minute read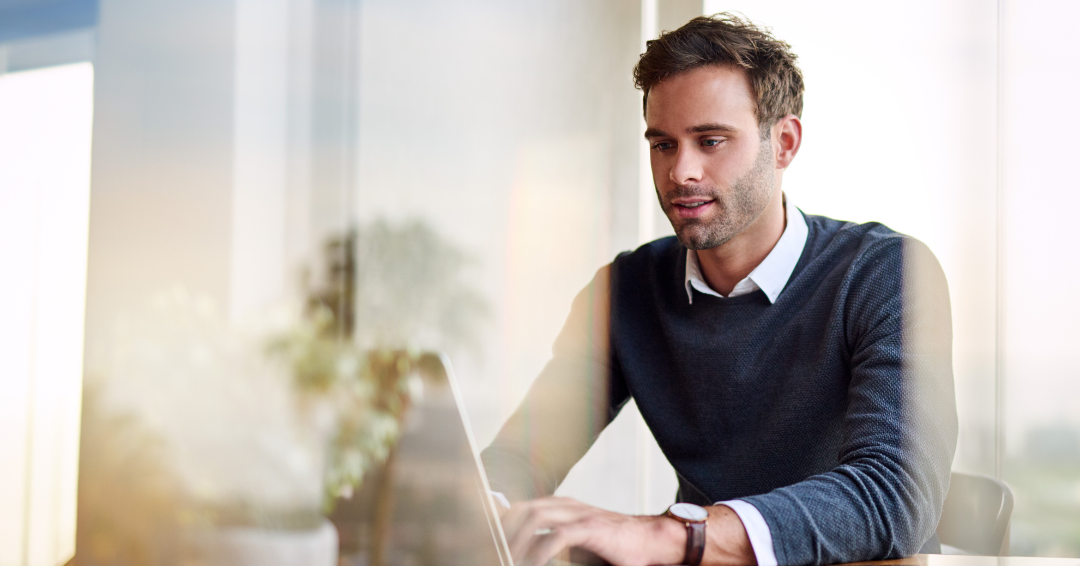 A data governance strategy allows your business to make the most of the data it produces, making vital information accessible, up-to-date and secure. With global data governance expected to grow from $2.62billion in 2021 to $7.42 billion in 2026, it's essential that all businesses — including SMEs — don't get left behind.
Data governance strategies are not only essential for large organisations. They can also benefit SMEs in maximising their data's potential and remaining compliant with regulations.
Why Does Every Business Need a Data Governance Strategy? A Must-Have for Everyone, Including SMEs
An effective data governance strategy connects people to processes and technology, which all businesses should adopt. In a data-driven world, managing your company's data's availability, accuracy and security is vital.
By doing so, you'll ensure your data is easily accessible to those who need it, accurate to maintain the integrity of your analytics and — perhaps most importantly — secure and protected across all locations.
What Is a Data Governance Strategy?
A data governance strategy ensures information is accessible, understandable and protected. A strategy typically consists of focusing on daily tasks which ensure an organisation is managing its data consistently, which could include:
Correctly naming and storing data.

Outlining policies for sharing and processing data.

Ensuring data is kept clean and usable.

Assigning roles to implement all policies and processes.
By implementing the above, you'll gain greater value from your analytics and meet data security and compliance requirements.
Let's take a more detailed look at some steps SMEs can take to pursue data governance.
1. Improve Data Accessibility: Setting up a Structure
Data accessibility refers to efficiently locating and using data. Achieving good data accessibility involves eliminating anything that prevents you from making full use of the information in your databases.
As more data sources become available, the amount to gain from data insights and analytics increases. Bridging the gap between your data investments and your business insights and results can lead to great success when looking to best serve your customers.
Data accessibility, for example, is vital in ensuring you know how to manage and allocate your finances and where possible data hazards are. Making your data accessible will mean you can make more informed decisions using your analytics and improve innovation based on the information available to you or your colleagues.
Having the right insights available can be the difference between success and failure in modern business. Therefore, the accessibility of your organisation's data should be a critical step in your data governance strategy.
PSTG can help with this process by implementing modern workplace solutions. We'll ensure your employees can access documents and data at any time, from any place and across any secure device. With our assistance, you can enjoy the results while we focus on the technical challenges.
2. Making Time for Data Cleansing: Organising Your Archives
Data cleansing is another critical part of data management. To ensure the quality of your data, cleansing will mean your analytics remain accurate and representative.
Information can become outdated over time, especially during processes such as a customer management strategy when businesses hold large amounts of customer data.
The process can also lead to higher productivity for businesses. Improving data quality ensures everyone has access to correct information, meaning your team doesn't have to waste time filtering outdated documents.
Here are some key benefits of cleansing your data:
Improves the ROI of email campaigns, ensuring you're targeting the right people.

Reduces overall costs by streamlining your operations.

Leads to better business decisions by having the correct information.

Avoids wasting your data investment costs by keeping information up-to-date.

Improves efficiency by having clean databases which take less time to produce information.
Data cleansing and accessibility go hand-in-hand. You'll want your data to be both readily available and your databases to be clean and updated. Therefore, implementing a cleansing process into your data governance strategy is essential.
3. Setting Appropriate Controls: Don't Rely on Default
Internal controls can help you mitigate risks when it comes to the use of data within your business. Your internal controls will be unique to your business depending on its processes and will support your data policies and procedures.
Implementing these controls can take time, but they can be essential in reducing the chance of risk your company faces. The controls will be built into your information security programmes and help you achieve specific goals:
Financial information is reliable and accurate.

Storing sensitive and confidential data safely.

Meeting compliance regulations.

Business operations remain consistent, efficient and effective.
A good example of programmes which allows for internal controls is Microsoft. You can ensure your team's work remains compliant with your data processes by setting up internal controls on your Microsoft programmes.
4. Investing in Affordable Managed Services: Finding the Right IT Partner
There can be a lot to remember and implement regarding a data governance strategy, but that's not to say an effective strategy is out of reach for SMEs. Making your data accessible and implementing processes to meet regulatory compliance can streamline business processes and maximise productivity, so it's worth doing.
If you're looking to transform your digital workspace but don't feel you have the capability, then perhaps consider outsourcing your managed IT services to lighten the burden on your IT team.
Outsourcing IT services with the right provider will give your teams the correct tools to remain data-compliant while making the most of your company's stored information.
Many businesses aren't equipped with the internal resources to deal with the amount of data it produces, which can lead to limited business practices and a lack of growth. Outsourcing your data services is a cost-effective way to transfer data responsibilities to an expert team.
Not only this, but an outsourced team can also provide advice on how to make the most of the data your organisation is producing.
Download Our Guide on Data Governance for SMEs
At PSTG, we understand the needs of SMEs. We'll listen to the challenges your business is currently facing and ask the right questions so we can reach a conclusion on how to overcome them.
If you're looking to learn more about data governance, we've put together a handy guide which goes into more detail on how your business can make the most of its data while remaining compliant.
To download your copy, click below.