The Only Checklist for Any SMB Cloud Migration Strategy
cloud migration
Written by PSTG
22 | 05 | 20
7 minute read
Written by PSTG
22 | 05 | 20
7 minute read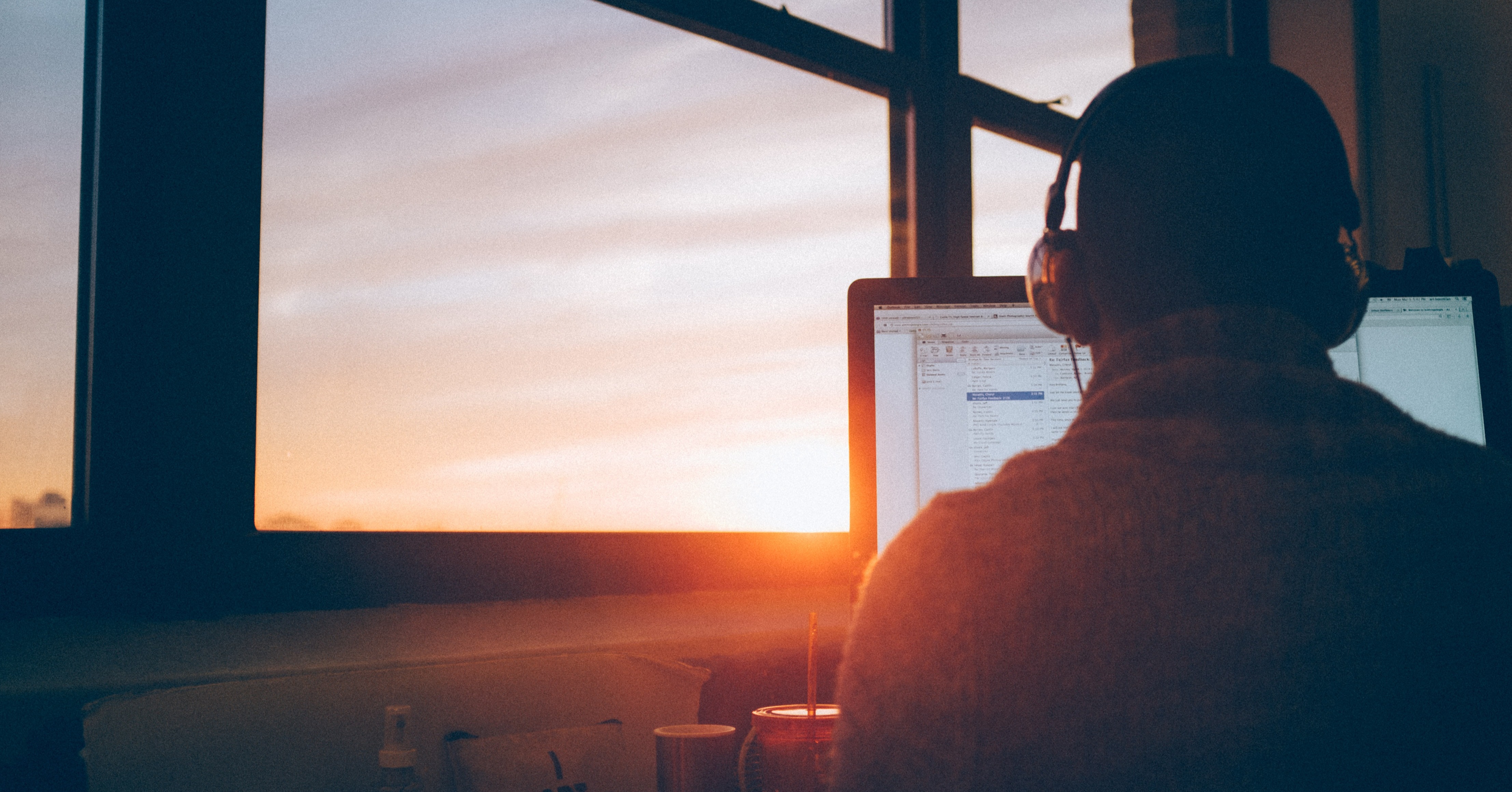 Cloud migration: the process of moving your key data and applications to a cloud-based business environment. It's a complex process as business owners have to contend with the intricacies of new technology, backing up software, network issues and the need for constant maintenance from an experienced hand. Although, it shouldn't be seen as an impossible feat.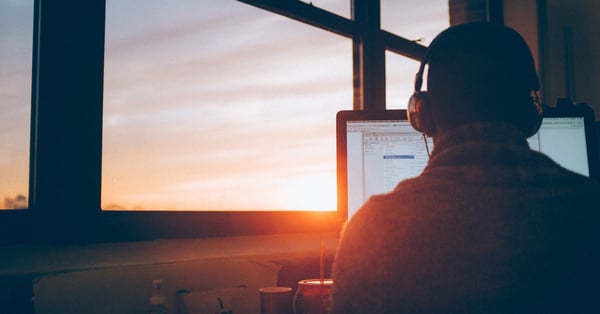 By 2020, nearly 80% of all US SMBs would have adapted to the cloud while 69% of UK SMBs currently harness some form of the cloud. It's a modern business function promising lower costs, greater flexibility and increased efficiency. So what steps should you take when implementing an SMB cloud migration strategy?
1. Ensure You Have the Technical Expertise
To carry out a successful SMB cloud migration strategy, your team needs to have the right technical skills. Applications and their integration can require several different practical implementations, from programming to infrastructure development.
Plus, teams are only as strong and adaptable as the processes they use. Take into consideration your current business atmosphere and whether your team is in the right position to begin a cloud migration strategy. You can also consider talking to a digital transformation or creative business solutions expert to determine the position your business is in and where it could get to.
Cloud migration requires the whole team to be trained in new technologies, some easier than others. For true operational efficiency, the design, architecture and methodologies of cloud-based software need to be universally understood. As mentioned, it's wise to seek the advice and guidance from an external consultant who has experience of these processes.
2. Early Consideration: Cloud-Based Email
Email is the first place to implement cloud management. It's a simple change that doesn't require much effort on your part and also removes a lot of the processing strain from your in-house servers.
By moving to the cloud within your email system, you can automatically archive all emails which prevents information loss. The cloud is an effective way to automate file processing and data backups. The best ones will even include options for Disaster Recovery (DR).
In terms of security compliance, most cloud providers include top-quality security embedded within their email systems. However, it's always worth brushing up on what's needed to remain secure and what a provider offers.
3. Determine an Approach
There are six approaches to cloud migration strategy, known as the 6R strategy:
Re-hosting: Also known as 'lift and shift'.
Replatforming.
Repurchasing.
Refactoring.
Retiring.
Retaining.
Within a cloud migration, it's worth maintaining a hybrid approach to any transition. With large applications, migrating only some elements makes more sense at first as it can mitigate the chances of failure. It allows you to test and reiterate early on. In other cases, an entire application can be migrated into cloud-based functionality.
4. Consider Opportunities for Collaboration
The cloud is key when it comes to collaboration. Communication, file sharing, data visibility and real-time reporting… the list of actionable benefits goes on. Applications like Dropbox showed us how effective it was to have an easily-accessible file-sharing system that could also be accessed by external stakeholders.
Now, there are countless opportunities for these kinds of software. For example, Google Drive is becoming more and more prevalent within SMB cloud migration strategies due to its high functionality and easy integration with other software.
Cloud-based collaboration apps allow for the sharing of business data and editing, promote visibility for tasks and even analysis and visualisation. Plus, because of the ability of modern software to resist confinement to a desktop, apps can be accessed from smartphones and portable devices on the go.
It's worth researching what kind of apps are available for your specific business needs, as every industry will need to take a bespoke approach.
5. Early Consideration: Cloud-Based Phone Systems
Apps such as Aircall, TalkDesk, CloudTalk and many more are the cloud-based digital phone systems that every SMB needs going forward. These apps offer conference calling, scheduling, monitoring and caller assigning (amongst other features) for an intuitive approach to your communications. They also don't need an operator, meaning they represent a significant financial saving.
Similarly, with a Voice-over Internet Protocol (VoIP), businesses can transmit multiple calls over a single broadband line, so there's no need for additional physical phone lines. They offer a completely integrated response to traditional call systems.
6. Gauge Any Initial Risks
SMBs will always consider the risks of both security and performance before migrating to the cloud. For example, with a public cloud service such as AWS EC2, you can rest assured that it's a secure environment. However, because of its use by multiple organisations, it can suffer from slow runtimes.
Security is a more crucial consideration. Within a public platform, any open S3 bucket will leave your precious data exposed to the dangers of hackers. Fortunately, with many cloud storage providers, security comes as part of a package, where your processes can be scanned for any weaknesses.
Similarly, with the relative cost-effectiveness of cloud-based platforming, things like storage and data backup are easily used and represent a small financial cost. These backup services can also reduce the risks of slow performance, application downtime and even power outages.
7. Consider the DevOps Methodology
When you take applications and processes to the cloud, they resist old architectures and waterfall developments. Using these in the cloud is like trying to hammer a nail with a spoon - the wrong tool in the wrong environment.
What the cloud truly wants is applications that are distributed into microservices which are built using the DevOps methodology. This is the practice of operations and development that'a present within the entire lifecycle of an application, with regards to agile and lean operations work.
Understanding and using this requires a change in mindset. It's a considered approach with small incremental changes complementing each other over time. It's also about slowly teaching your colleagues and staff about the 'new normal' so the foundations of this digital transformation are strong.
8. Remember to Test
Tests need to be undertaken in the cloud, not on non-cloud platforms. For example, you can run most modern applications in a browser, which is a good place to test performance. One of the best ways to do this is through a Selenium-based browser, where you can upload a script and test within the browser interface.
You can then see the results on an online dashboard. However, don't forget to test through multiple devices. Mobile devices can present even more of a challenge, so look for a testing solution that can execute the right tests for your needs.
9. Think About Cloud Monitoring
Measurement is crucial for any SMB cloud migration strategy. Without visibility, you're left dead in the water. An end-to-end view allows you to spot the successes and weaknesses so your process can become iterative, developing upon itself.
Most cloud providers include integrated monitoring tools within the platform, but their capabilities can come up short. It's worth considering a standalone monitoring application - applications like Prometheus and ELK stack. However, there are many options out there.
10. Keep Within Your Budget
Cost and budget is usually the first thing you think about.
When it comes to SMB cloud migration, the cost is directly affected by a number of factors:
Data storage.
Monitoring tools.
Processing power.
Security.
With each of these there will be different offers, tiers and services that will each have a related cost and benefit. You'll also have to consider the costs of cloud integration and training for your team - as well as the costs of third-party consultants.
An important thing to remember is that you shouldn't compromise on performance. It's worth putting in the time to find a cloud provider platform that fits your needs and budget fully. Also, don't focus on the luxuries at the beginning - all you need is something that works.
As you can see, an SMB cloud migration strategy isn't the easiest of tasks - it requires expertise and commitment to get right. If you're looking for help with this kind of digital transformation but are unsure what's on offer, you can explore our services guide.
Discover Our Managed IT Services
Here at PSTG, we want to help you through your digital transformation processes and offer our expertise on your IT-related needs. If you'd like to discover more about what we do, download our services guide.
Inside, you'll find out about what we can offer, servicing the worlds of IT infrastructure, security and digital innovation amongst others. Click the link below for your copy.