4 Examples of Collaborative Technology for Hybrid Teams
communication
Written by PSTG
19 | 03 | 21
8 minute read
Written by PSTG
19 | 03 | 21
8 minute read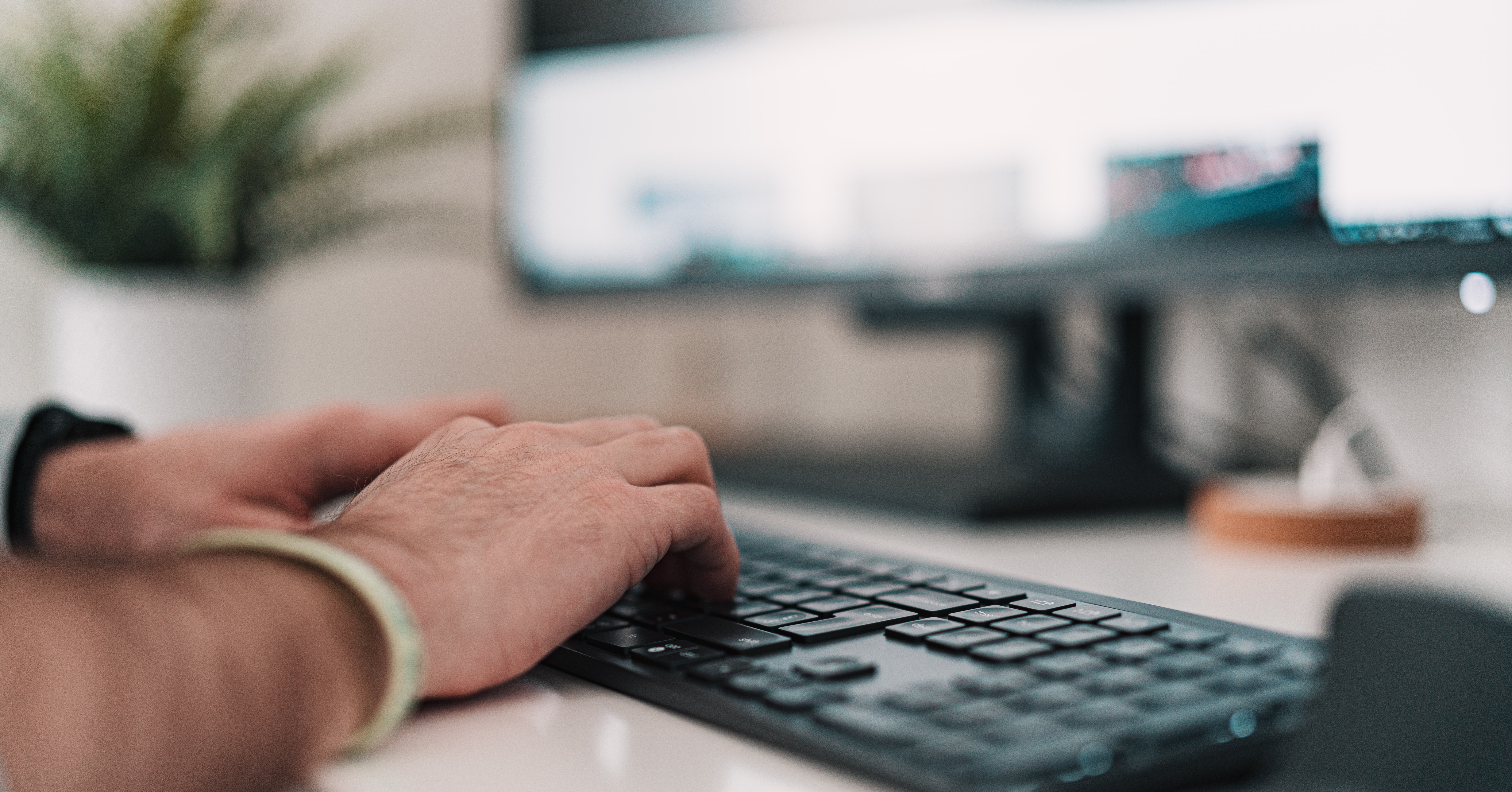 Collaboration is seen as 'very important' by 75% of employers. In a new world of hybrid working that sees digital and physical environments intertwine, collaboration calls for the help of collaborative technology to help in-office and remote teams share, interact and deliver projects with no boundaries.
Employees want to be able to work effectively, using their talent and determination to get work over the line, no matter where they're working. To do this, it's important that businesses take time to research the right tools for the job.
Now is the right time. Over the last year, 75% of employees used at least two new types of technology at work. So, what's deemed the collaborative technology for hybrid teams today?
Microsoft ― The Home of Collaborative Technology
Before we dive into the list of collaborative technologies most suited to hybrid teams, there's something we need to address. Every technology listed below comes from the leading online software provider, Microsoft.
To us, Microsoft is the home of collaborative technology as they're always ahead of the curve in ideating and improving cloud solutions. From storage to data sharing, Microsoft consistently leads the pack with its trusty Microsoft 365 offering.
Microsoft is also invested in creating software that safeguards as well as supports teams. With wellbeing, user experience and collaboration front of mind, Microsoft offers solutions that genuinely help the people using them, as well as protect assets.
With the overarching Microsoft 365 solution, teams can feasibly build a hybrid environment with just one provider. Using everything Microsoft, there are no issues with integrations and fewer risks with spreading information across your server.
1. Microsoft Teams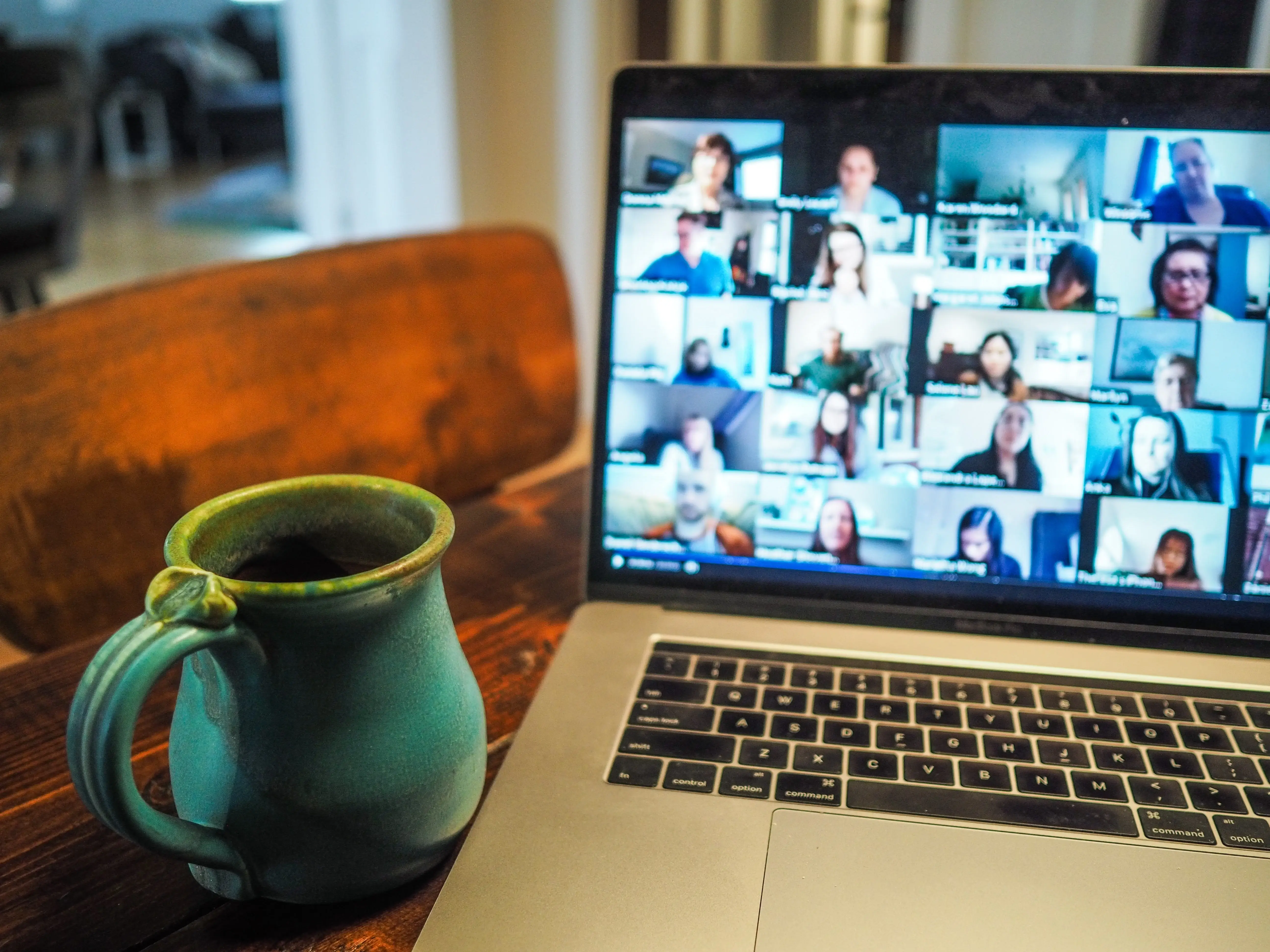 By 2025, it's estimated that 70% of the workforce will be working remotely — even if only for part of the workweek under a hybrid agreement. This means businesses truly need to pick a digital tool that will consistently deliver remote working capabilities.
We believe the answer is Microsoft Teams.
Going forward, businesses need to provide their employees with the ability to collaborate and communicate, building a digital infrastructure with the right collaborative technology that enables teamwork even when distanced from one another.
This has to happen while also combatting the risk of either missed communications or information lost in 'silos' — spaces that aren't accessible or necessarily known about.
Many assume Teams is like Slack, a space for instant messaging. But Microsoft Teams is more than that. Although it does have chat functionality, it's a platform that integrates with Office 365 and syncs with cloud storage and document management platforms such as SharePoint. This means you can manage everything under one roof, creating, sharing and storing documents with peace of mind.
Teams also recently merged with Skype for Business, so teams can connect anywhere with seamless collaboration, regardless of whether employees use video chat, email, instant messaging or real-time document presenting and sharing.
The great thing about Teams is it's constantly evolving. We mentioned the integration capabilities with Office 365, but there's also the possibility of integration with third-party systems such as Trello and SurveyMonkey. The Teams app store, where businesses can purchase and onboard apps that complement Teams, constantly updates with the latest compatible software.
For organisations already utilising Office 365 (and there are many), Teams comes included in that subscription. Larger businesses with many remote working employees are best moving away from internal email communication, which can be time-consuming and prone to lost communications. Using Teams, staff can:
Organise meetings
Share files
Sync with Office apps such as OneNote and OneDrive
And the data surrounding Teams speaks for itself. A report by Forrester found that Teams secured:
1.1 to 8 hours saved every week
A three-year net present value of $5,416
Improved time-to-decision of 17.7%
An ROI of 832%
So, for those looking to capture better collaboration through technology, Teams is a must-have.
2. Microsoft Viva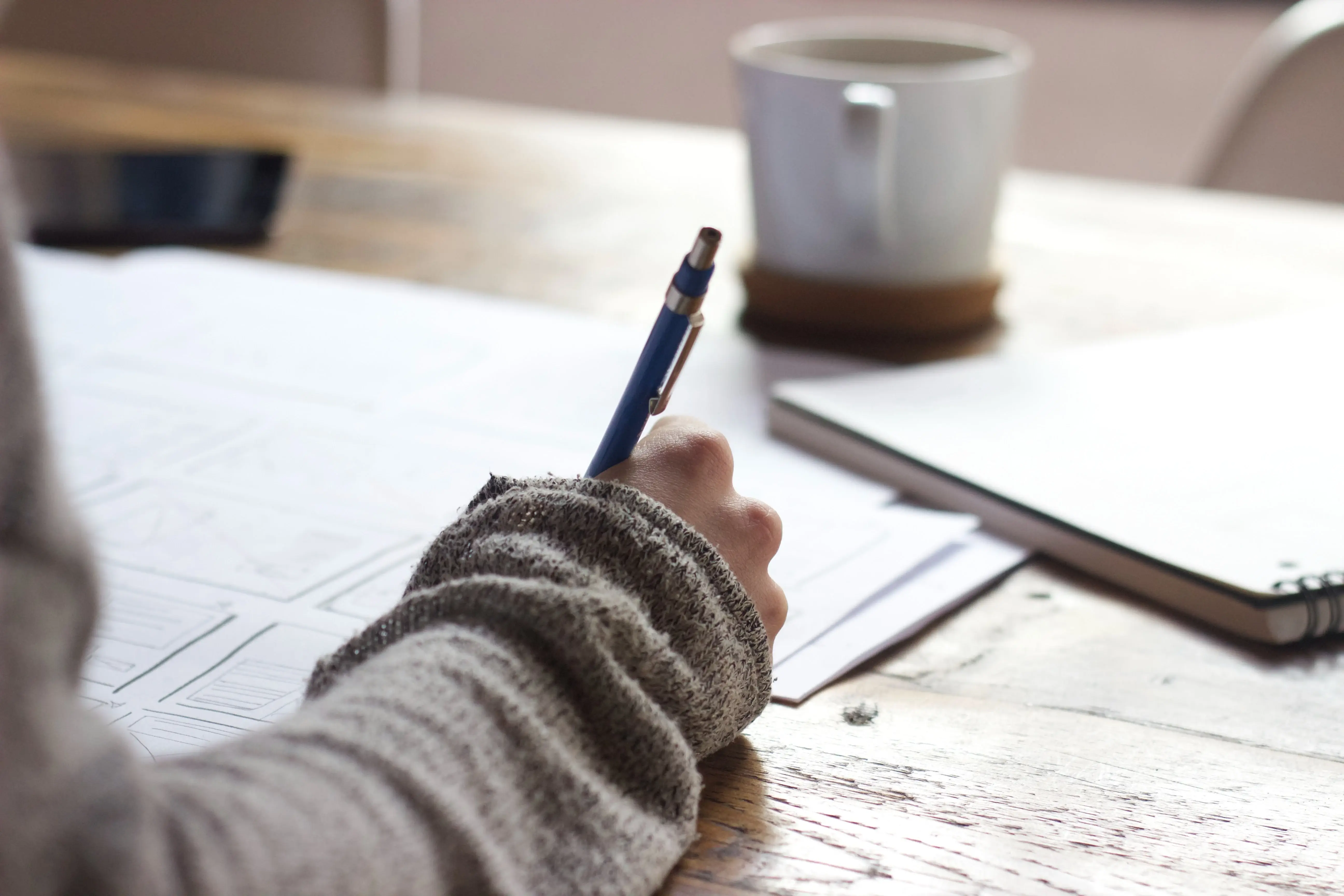 Microsoft's latest development, Microsoft Viva, is an employee experience platform created in response to the rise in remote and hybrid working.
Using Microsoft Viva, organisations can help employees imitate the traditional office experience through features like a virtual commute and help gain visibility over projects and performance. With Viva, you can:
Accelerate digital learning
Balance productivity and wellbeing
Discover knowledge and expertise
Improve employee experience
Viva stands as one of the few collaborative technology innovations worth its expense and adoption because it's built to benefit everyone from junior team members to senior leaders.
Using Viva Insights, leaders can check up on employees, measure their output and find early warning signs that employees are struggling if working in isolation. Tools like Viva Learning, Viva Topics and Viva Connections allow employees to access supporting software features and help them learn, interact and engage with team members and information, so everything they need is at their fingertips.
For regular Microsoft 365 users, Microsoft Viva is seamlessly integrated, being powered by its centralised hub.
3. Microsoft Modern Workplace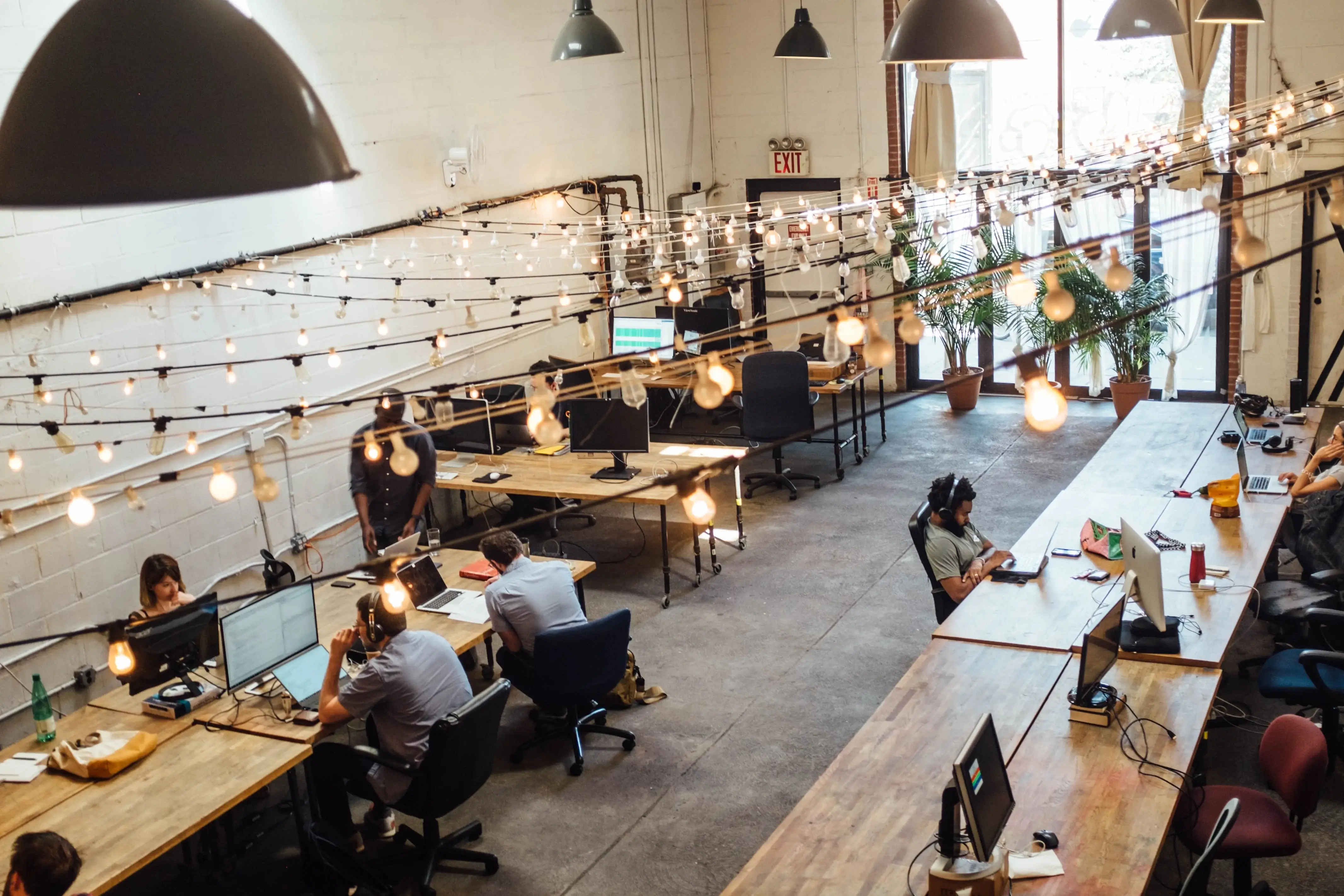 The latest suite of Microsoft 365 is Microsoft's Modern Workplace, an updated software geared towards the hybrid movement.
As well as all the other usual suspects, Modern Workplace includes:
Microsoft 365 Business Voice to enrich distanced communication

SharePoint document management for seamless, safe sharing

Azure data storage for secure, cloud data management

Enterprise Mobility + Security to help with device management (especially for companies

championing BYOD

)

Countless apps from Power Automate to Power BI
Whether an existing Microsoft 365 user or a newcomer to the ultimate office software package, this latest version of 365 is a vital addition for forward-thinking teams looking to technology to achieve new, flexible working objectives.
Thanks to these new additions, Microsoft 365 is now better poised to protect data as it's shared and stored between distanced teams, as well as enable authentic interaction between those in and out of the office.
4. Microsoft 365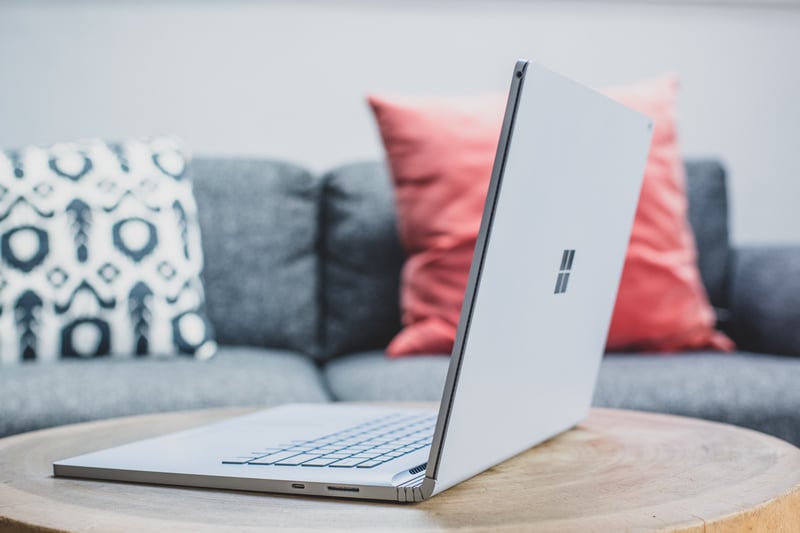 More holistically, Microsoft 365 is perhaps the original collaborative technology tool that, as we can see from Modern Workplace, is only getting better as it ages.
Microsoft 365 scores brownie points with its familiar interface and individual programmes we've all become accustomed to using (Microsoft Word, PowerPoint and Excel amongst them), as well as its continual evolution to support its users.
As Microsoft's main product offering, users can easily integrate other software for full functionality. Again, this makes Microsoft 365 a truly unique collaborative technology, showing it has no limits, working with Microsoft Teams, Viva and other applications to cover all corporate bases.
When set up correctly, Microsoft 365 acts as a safe, secure hub of tools that can be used in the office or remotely to deliver and analyse every project that you work on.
Make the Most of Microsoft 365—The Ultimate Collaborative Technology Tool
Microsoft 365 can only function as a secure cloud solution if teams use it according to Microsoft best practices. This includes setting up each tool correctly and having visibility over storage and sharing settings.
Users of Microsoft 365 — new or old versions — should complete a cloud assessment to ensure their environment is secure before updating or adding any other collaborative tools to the mix.
At PSTG, we're here to help you find collaborative technology solutions and implement them.
That's why we'll conduct a free Microsoft cloud review carried out by a Microsoft certified consultant to check everything is working as it should before making any further changes to your tech stack.
Request your review now to start setting your team up for hybrid working success.