Connectivity, flexibility, collaboration - these aren't simply buzzwords, they're achievable goals. Collaboration itself is seen as 'very important' by 75% of employers.
More than anything, employees want to be able to work effectively, using their talent and determination to get work over the line. To do this, it's important that businesses recognise the importance of the right tools for the job. And it's the right time for it - over the last year, 75% of employees have used at least two new types of technology at work.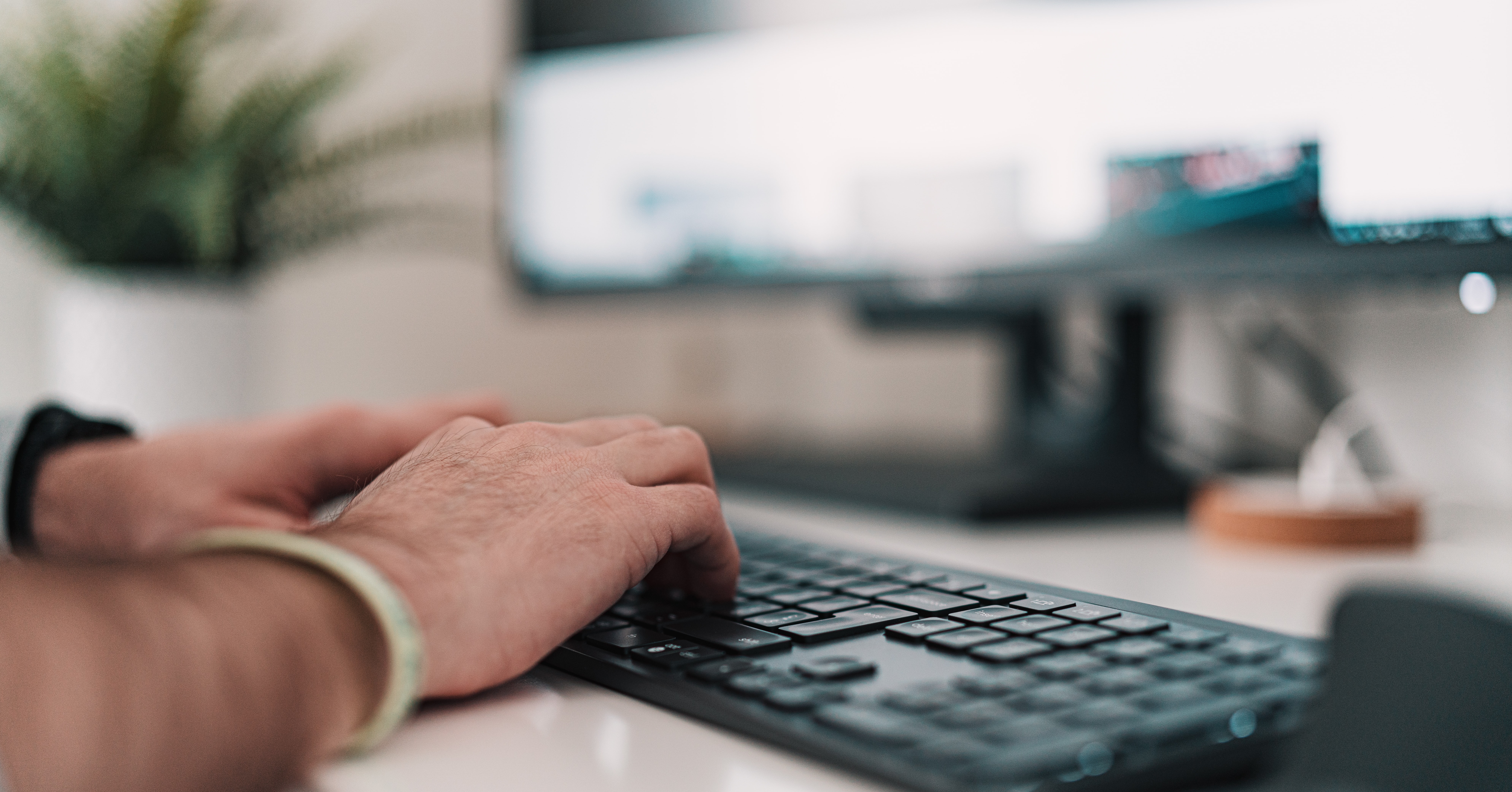 At PSTG, we're more interested in developing on what you already have, using software and tools to the best of their potential. However, a business should never be averse to onboarding a piece of software.
In fact, collaboration tools for remote teams have been developed with a very specific intention in mind, to help people work better, regardless of where they're situated. Now, remote working is quite popular, providing flexibility and a more achievable work-life balance. But getting it right depends on the tools a business is using.
So what are the best collaborations tools for remote teams on the market today?
Zoom
Did you know that over two-thirds of organisations plan to permanently move employees to remote working after the COVID-19 pandemic? This is the perfect opportunity to onboard and universalise video conferencing technologies.
While many workers find themselves working from home, utilising home offices or set up in their dining rooms or bedrooms, this doesn't mean that people can't talk face-to-face. With Zoom, this can be accomplished - albeit, virtually.
Now, a lot of collaboration depends on being able to really get your point across or ask questions. Instant messaging is good at this, but it will never beat the kind of communication you get from a video call. Plus, good collaboration needs trust, non-verbal communication and friendliness to be the best it can be. A video call is far superior in delivering that.
Similarly, collaboration naturally infers that it's more than one person working on a project. It could be two, ten or even more. Now, Zoom is the platform that allows a large number of people to easily 'jump' on a call and get to grips with a project or problem they may have been experiencing. This act of video conferencing is a practice that's here to stay, allowing not only internal teams but also external stakeholders to get together and collaborate.
With Zoom, you can schedule calls, share screens to look over files in real-time, split calls into different sessions and video recording, amongst other features.
Trello
Project management is a key task for all businesses. Now more than ever, it can be a little harder to do properly. Unfortunately, many businesses still use tools that aren't up to the task of modern project management. Overall, project management demands visibility, which can be provided by a project management platform, like Trello.
Trello uses a Kanban board-style approach to project management, where tasks can be built and tracked from 'to-do' stage to 'done'. While tracking progress, users can also manage who is working on specific projects.
While the free version is fantastic for individuals, the Business subscription they offer adds a number of enhanced features such as automation, app integration, dashboards, security capabilities and data exportation.
Yet, Trello isn't the only project management platform on the market. In fact, there are countless, all with their own strengths and weaknesses. Some of the best known are Asana, Basecamp, Accelo and Podio.
Slack
The main collaboration medium everyday people use for working remotely is instant messaging and Slack is one of the most widely-used and effective communication tools to do this on.
The key differentiators between Slack and other platforms is its intrinsic suitability for the work environment. Not only can employees communicate, they can also utilise:
Specific chat rooms
Group calls
Private groups
File sharing (Files, images and videos are all easily uploaded and accessed.)
Slack also integrates with a whole host of third-party services, like Trello, GitHub (a collaborative space for tracking changes to software during development) and Google Drive.
In terms of collaboration, Slack is already looking pretty good. However, it gets even better when people learn that it can be used across a wide variety of devices, from laptops to smartphones, meaning that anyone can access files and messages, regardless of where they are working from, whether it's a home office or a garden shed.
HubSpot
Customer relationship management (CRM) platforms weren't specifically designed to improve collaboration. They were designed to manage interactions with existing and potential customers, while also managing the back-end running of websites. They're the perfect choice for anyone looking to retain customers and drive growth in an organic way.
However, some CRMs are really on the money when it comes to making collaboration easier. As we've said before, a lot of collaboration depends on visibility. In terms of CRM platforms, no one does visibility better than HubSpot.
It's simple, when a team can all see the data that can be used to inform their decisions, they can all progress with a far improved chance of making decisions together that actually have a direct business impact.
To do this, HubSpot allows users to utilise features like search engine optimisation, content and social media marketing tools, app integration and web analytics to raise the visibility of businesses when looking at the success of their marketing and business efforts.
Microsoft Teams
By 2025, it's estimated that 70% of the workforce will be working remotely. This means that businesses truly need to pick a digital tool that will consistently deliver remote working capabilities. We believe that the answer is Microsoft Teams.
Going forward, businesses need to provide their employees with the ability to collaborate and communicate, building a digital infrastructure with the right tools that aid collaboration even when distanced from one another. This has to happen while also combatting the risk of either missed communications or information lost in 'silos' - spaces that either aren't accessible or necessarily known about.
Many assume that Teams is like Slack, a space for instant messaging. Microsoft Teams is more than that - it's a platform that integrates with Office 365 and syncing with cloud storage and document management platforms such as SharePoint. It's also recently merged with Skype for Business, meaning teams can connect anywhere and that there's seamless collaboration, regardless of whether employees are using video chat, email, instant messaging or real-time document collaboration.
The great thing about Teams is that it is constantly evolving. We mentioned the integration capabilities with Office 365, but there is also the possibility of integration with third-party systems such as Trello and SurveyMonkey. There's also a Teams app store where businesses can purchase and onboard apps that complement Teams.
For those organisations already utilising Office 365 (and there are many), Teams comes included in that subscription. For larger businesses with a large number of remote working employees, it's the best space for moving away from internal email communication, which can be time-consuming prone to lost communications. Using Teams, staff can:
Organise meetings
Share files
Sync with Office apps such as OneNote and OneDrive
And the data surrounding Teams speaks for itself. A report by Forrester found that Teams secured:
1.1 to 8 hours of time saved every week.
A three-year net present value of $5,416.
Improved time-to-decision of 17.7%.
An ROI of 832%.
So, for those looking to capture better collaboration through collaboration tools for remote teams, these five are wise choices. However, they're definitely not the only solutions on the market. On top of that, simply onboarding new tech doesn't guarantee improvements if it's either not being adopted fully or being used properly.
When it comes to improving collaboration and communication, it's partly about using the right technology but also about implementing communication strategies that improve on what you've already got. To discover exactly what we mean, explore our guide.
Improving Your Business Communications in 2021 and Beyond
In our resource, 'A Smarter Approach to Business Communications in 2021', we delve into the world of business comms and answer questions on business communication trends, benefits for staff, customer communication needs and why you should be centralising your communications strategy.
For more insight on how to work more collaboratively, this guide is a great starting point. So click the link below to download your own copy.