7 Reasons Why the Modern Workplace Bridges the Hybrid Gap
Hybrid Working
Written by PSTG
03 | 01 | 22
4 minute read
Written by PSTG
03 | 01 | 22
4 minute read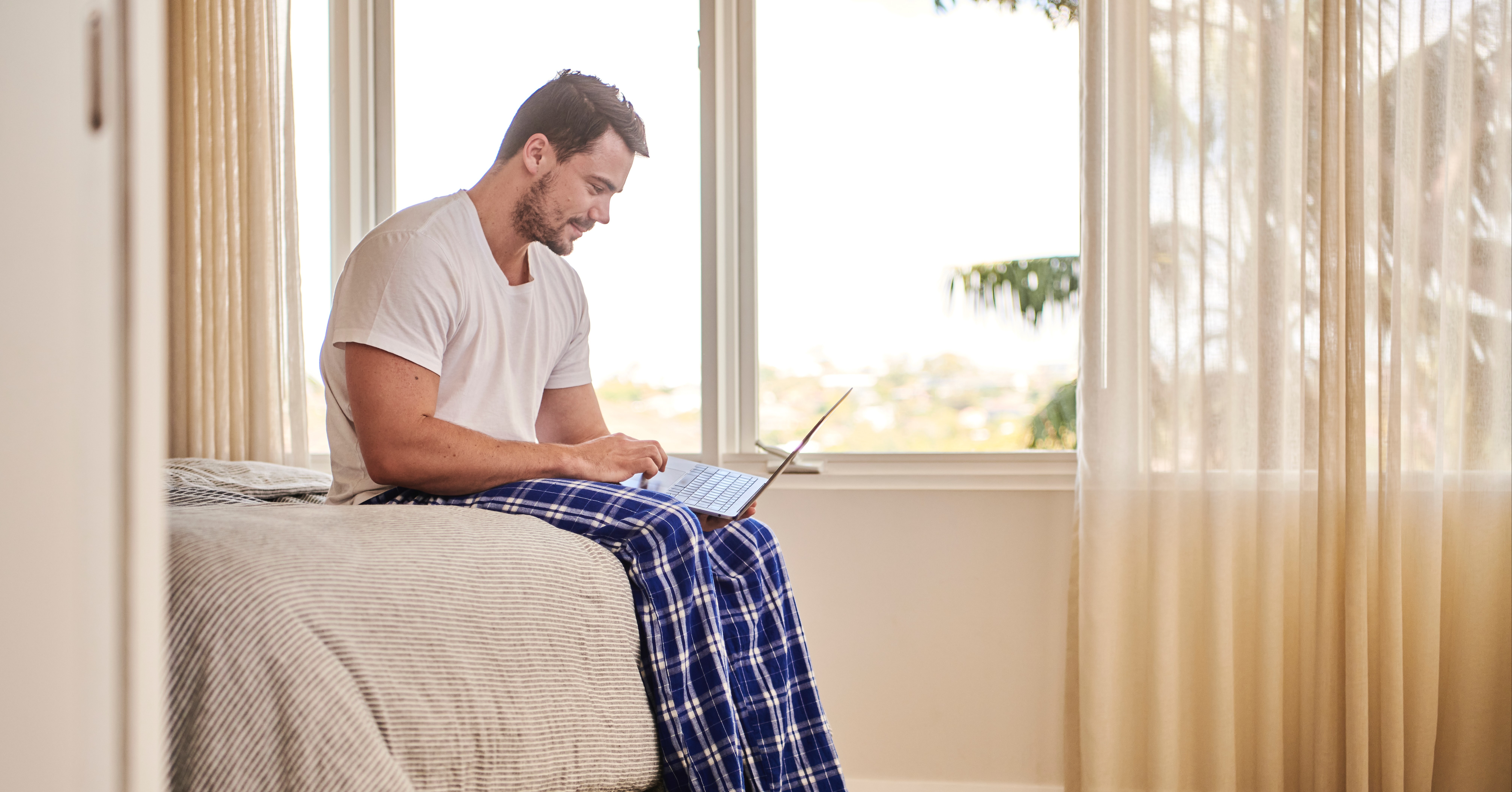 The modern workplace describes the contemporary world of work, shaped by new employee needs and accelerated by the pandemic. In the modern workplace, teams enjoy hybrid working, choosing to carry out their role flexibly between offices and other locations.
But in turn, this leaves a gap between the traditional and modern ways of working. There's a disparity not just in terms of the environment but also digitally regarding data storage and sharing, as well as emotionally, impacting employee wellbeing.
Technology has a key role in bridging the gap. This allows teams to use their own devices to complete organisational tasks and experiment with new features to support the hybrid experience, all while ensuring the ultimate safety of corporate and personal data.
It's no surprise then that the latest version of Microsoft's well-loved 365 package is named Modern Workplace, nodding to the need for more in-touch, innovative technology. With this newly developed version of 365, teams can access the familiar suite of software apps, as well as new security programs, virtual communication facilities and a brand new employee experience consideration in the form of Microsoft Viva.
By using technologies like this, the modern workplace is apt to drive better communication, foster a more inclusive culture, improve mindset and performance — so long as it overcomes the challenges that come with hybrid working policies.
Here are all the reasons why the modern workplace bridges the hybrid working gap, allowing organisations to enter this new era of work confidently.
Reason #1: Creating a Culture That Promotes Balance
The modern workplace is all about balance, from allowing employees to cut their commute to using technology to soften the blow of socially distanced work. For example, under Microsoft's all-new Microsoft Viva package, employees can engage in a virtual commute so as much as they can enjoy the fruits of working from home, they can also simulate a standard wind-down routine, creating a clear separation between work and play.
Reason #2: Understands That Wellbeing Works
Research proves that wellbeing increases productivity and directly impacts business success. The modern workplace recognises this, giving employees breathing space to bring their best selves to work. Using modern workplace technology, teams can take this even further, using features like Microsoft's MyAnalytics dashboard to assess how effectively they're disconnecting from work.
Reason #3: Helps Those Gunning For Growth
Newfound productivity can have a huge impact on growth. But more than this, the hybrid environment can make hiring even easier, opening up labour pools to include demographics that may have previously written off working at your organisation. Senior women, in particular, are 20% more likely to apply to roles with flexible working hours. All in all, this elevates businesses to that next stage of growth, fuelling their existing teams to work smarter and opening up new hopes for expansion.
Reason #4: Supports the Ageing Workforce
The modern workplace also supports the ageing workforce, which, unlike senior female leaders, are no longer a minority. Now, a third of all workers are aged 50 or over, calling for a new corporate lifestyle for all. Creating opportunities to work from home, and enabling employees to pursue personal goals while balancing work responsibilities, means organisations don't have to lose long-standing team members due to reconcilable differences.
User-friendly technology can support this transition, making collaboration easy for everyone.
Reason #5: Digitally Upskills Teams
With more digital tasks on the horizon for many workers, the modern workplace offers an excellent opportunity to upskill teams and make them more proficient in computer-based activities. Research notes that 81% of the adult population have already got to grips with the most basic digital skills. Still, there's always room for improvement, with platforms like Viva Learning helping sharpen up this essential skill set.
Reason #6: Protects Retention
Ultimately, increased satisfaction with working conditions leads to better staff retention, combatting what's been termed The Great Resignation in recent times. Fulfilling new employee needs gives your teams a reason to remain in employment but only, of course, if the transition to new flexible working arrangements is smooth. Adopting communication platforms like Teams can help people feel connected in this instance.
Reason #7: Safeguards Against Security Issues
Cloud transformation, spurred on by the modern workplace, can help solve any security issues brought about by hybrid working. Straddling between office and home environments isn't a bad thing if you learn to get storage and sharing right, putting strict BYOD policy in place and ensuring your cloud is set up correctly. There are no limits to your workspace when done right, allowing teams to complete a digital transformation.
Want to Take the First Step Towards Mastering the Modern Workplace?
You'll need to take a closer look at your cloud. If you're using Microsoft 365 to manage the new world of work, look at whether your cloud environment is aligned to Microsoft best practices. Or, let us do it for you.
Request a free cloud assessment by clicking on the link below and speak to a Microsoft certified consultant.