Cultural Changes in Business You Need to Consider
Innovation
Written by PSTG
09 | 02 | 21
6 minute read
Written by PSTG
09 | 02 | 21
6 minute read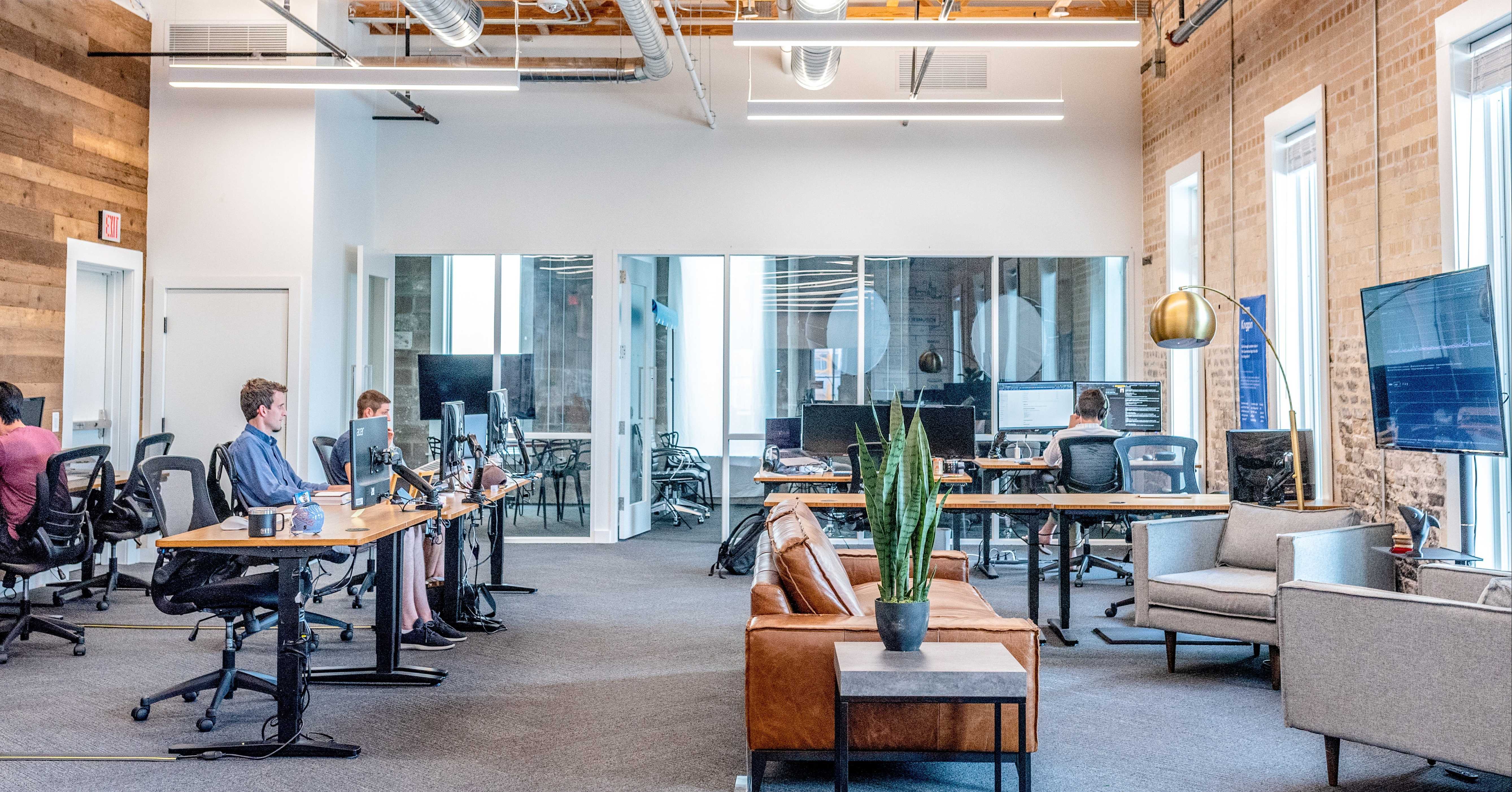 Cultural changes in business are widespread. With a transition to flexible working, improved collaboration, the onset of innovative digital technologies and the nature of work are changing globally. This is also apparent in the impact of the work we do, such as how environmentally friendly we are and how we work to diversify our spaces.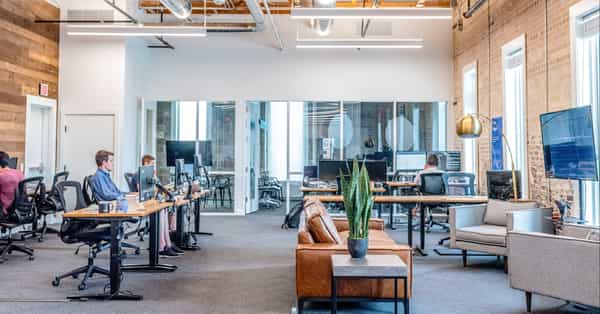 So what are the most common changes we're seeing? What are their implications? And how can you adopt them to stay on top? Here are the cultural changes in business you need to consider.
Flexible Working
Ever since the onset of digital technology, the move towards flexible working has been inevitable. Since the beginning of the coronavirus pandemic, this trend has only increased with many businesses now working from a remote, flexible or blended working environment.
The amount of technology used in working from home has increased rapidly. For example, the video conferencing app Zoom has increased its customer base by 354%. In December 2019, it had around 10 million participants meeting on the app every day. Now it has close to 300 million.
At the core of flexible working stands greater freedom for employees to do their jobs, provided that job is inherently digital. The term 'flexible working' is flexible in itself as it covers several meanings:
Remote working.
Flexitime.
Job shares.
Or plain flexible hours. These types of work allow for more adaptable and agile teams, especially in larger companies. Similarly, organisations can benefit from a mixed, virtual team, where collaboration can take place even though employees might be based in different areas.
In a recent survey by Capability Jane, the true impact of flexible working on the business world in the UK found:
When job hunting, 92% of millennials saw flexible working within a position as a top priority.
70% of employees think the ability to work flexibly makes a job more appealing.
52% of men and 80% of women want flexibility within their next job role.
Evidently, flexible working is popular. Due to the impact of COVID-19, it has become the norm for most companies, representing a new, iterative and adaptive way to approach work.
Enhanced Connectivity
Whether it's through high-speed internet, company-wide communications platforms or fully integrated and scalable IT ecosystems, enhanced connectivity is fast becoming a make or break addition to the modern business.
Simple implementations such as the video conferencing app, Zoom or business communication platform, Microsoft Teams, can enhance the working environment both internally and externally.
The implementation of communication technology allows businesses to capture the following benefits:
Greater productivity: Enhanced communication means better collaboration, better problem-solving and quicker response times. These are especially crucial for remote workers or interdepartmental comms.
Better innovation: A better basis for communication means news ideas and problem-solving can be easier shared and explored. By combining technology with a promotional attitude when it comes to open communication, you could see your business enjoying a more iterative workplace.
Increased customer satisfaction: Having a better communication system can mean customers find it easier to get in touch, find who they need to talk to quicker and not have to wait in queues.
Some businesses are now attempting to capture the full range of digital transformation when it comes to enhanced communication. Fully integrated communications systems, artificial intelligence (for example, in the form of chatbots) and cloud technology are software that can take a business to the next level.
Taking advantage of modern communication technologies can mean your business moves ahead of its competition.
Eco-friendly Businesses
We're now becoming more and more aware of our environmental footprint. This is a key change in both society and business, as well as the state of global economics, with more and more businesses transitioning to sustainable practices. An article in Forbes states, "The future holds unparalleled opportunities, however, for companies that heal rather than damage society."

It effectively states that sustainability within business, from shop floor to executive office, is more of an opportunity than a threat. Not only that but it also represents a significant improvement in company culture.
Getting rid of single-use plastic, beginning cycle-to-work and rideshare schemes and transitioning to a renewable energy provider such as Bulb, Good Energy or Ecotricity are all fantastic for the environment. They can also improve working conditions for your employees, alongside creating more environmentally-friendly workspaces.
Simply getting rid of plastic straws in the canteen isn't enough. The move towards sustainable business practices requires more innovation and systemic change.
This may mean redesigning offices to include more natural features like plants or living walls (humans are said to be calmer and more productive surrounded by the colour green). You could also try and make the most of natural light if possible, but you can also use good quality LED lighting which doesn't consume too much energy.
Similarly, more energy-efficient equipment is worth investing in. New machinery is designed to be long-lasting and less energy-intensive, meaning you can lower your operational costs over time. These improvements create a healthier and happier workforce and environment.
Digital Transformation
Digital transformation is one of the big trends for businesses at the moment. While they're lengthy processes and arguably never end because of constant innovation, they can help you to completely transform your company culture as well as your bottom line. For example, when Microsoft digitally transformed their company over five years, they experienced a growth of 258%.
Digital transformation is an incredibly broad term, covering a multitude of design or technology ideas. It's about how you can restructure your digital environment to improve your internal processes and how your business interacts with customers or stakeholders.
This could mean small changes - a new phone system, CMS or migrating your current processes to the cloud. On the other hand, it could mean a complete redesign of your digital and technological ecosystem. With the ever-increasing shift towards completely digitally capable businesses, this isn't a trend to shirk off.
The shift towards digital isn't something only large companies with huge pockets can do. For small and medium-sized businesses, digital transformation is completely possible. It means you can be more iterative, more adaptive and more proactive when it comes to changes in the business landscape.
This is particularly true at this time when the coronavirus pandemic has affected business across the globe. The more digitally-prepared businesses have found it easier to continue work. "If ever there was a time for companies to truly commit to digital transformation, this is it." writes sustainable fashion, CEO Jia Wertz.
All of these changes are supported, if not driven by, a fully-integrated, scalable IT infrastructure. To discover what kind of services you'll need to capture this infrastructure, download our service guide, where you can find out the specific ways of digitally transforming your business.
Discover PSTG Services
Explore our managed services, IT implementations and the sectors that we work with to see how our services can help you adapt to these cultural changes.
From infrastructure to security, innovation to consultancy, we digitally enhance your workplace and help you keep up with the cultural changes in business. To get your copy and read all about our services in more depth and how they can keep you ahead of the competition, click the banner below.