5 Key Internal Communication Trends of 2020
Innovation
Written by PSTG
30 | 09 | 20
5 minute read
Written by PSTG
30 | 09 | 20
5 minute read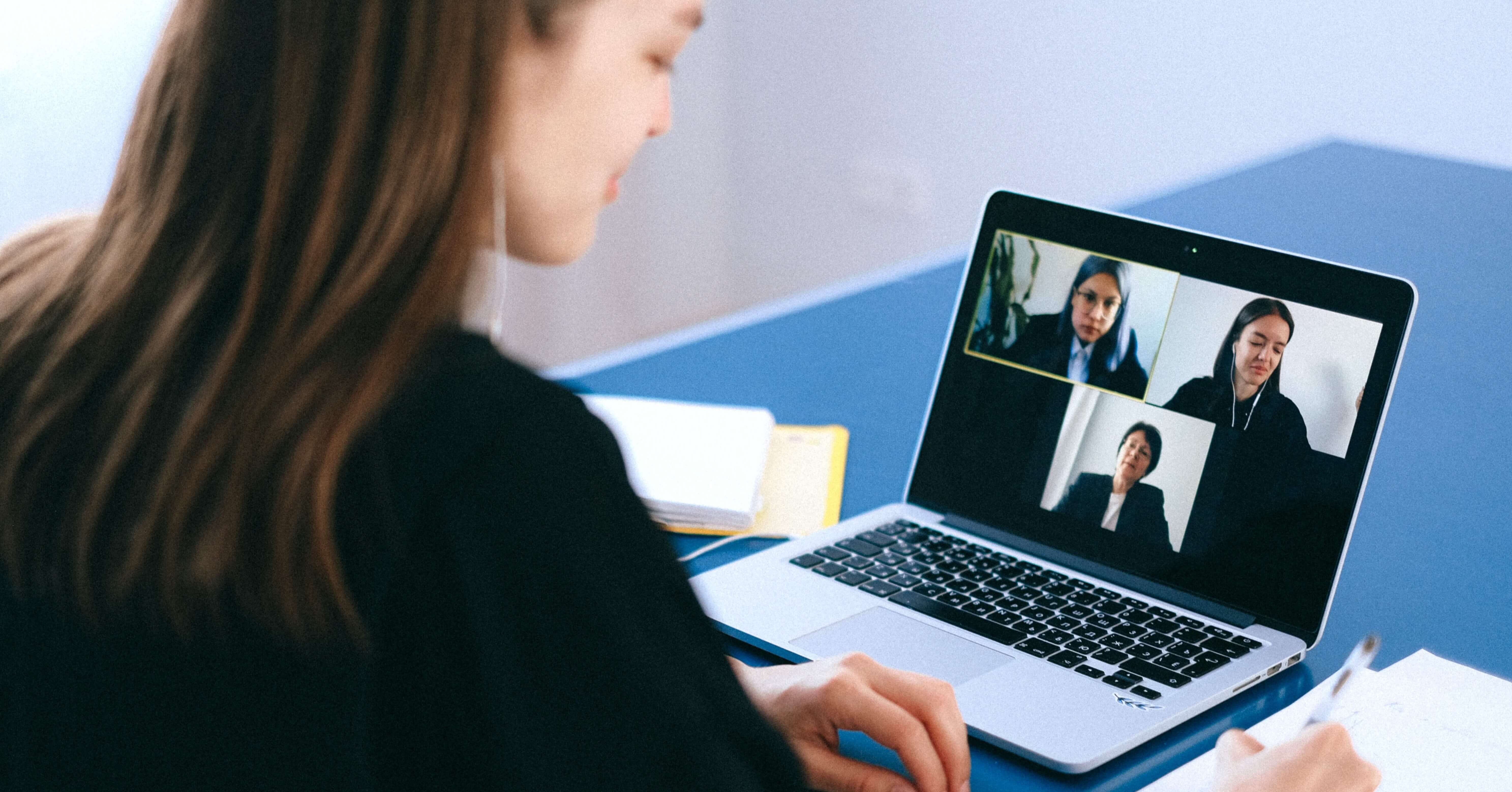 In the last 10 years, we've seen a drastic evolution in the way people communicate with each other. The rise and development of smartphones, video conferencing and social networking has only continued to grow and become more advanced.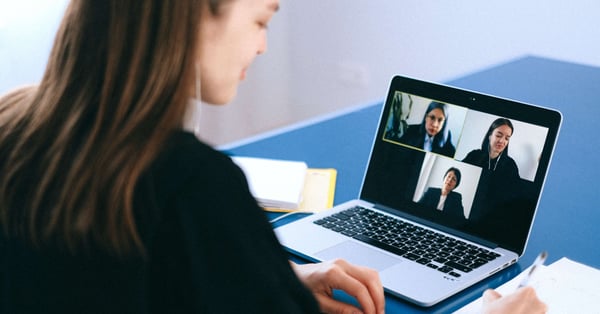 With COVID-19 still very present in our lives, this way of communication has become essential to keeping people safe and at work. Here are five key internal communication trends for 2020.
1. Mobile Integration
Through integrating mobiles with other communication channels, company mobile apps are becoming a business communication trend. In fact, they're downloaded by 40% of employees, with 34% of employees accessing the app at least once a fortnight.
To make sure communication reaches all employees, other solutions need to be used alongside mobiles. For example, messages sent via a mobile phone must be reflected on desktop applications too. Similarly, any company communications sent over more traditional channels should encourage staff to engage on mobile.
Instead of replacing current communications channels, mobile apps complement them, maximising results and efficiency.
2. Communication Channels
Although some organisations already had remote working implemented, the COVID-19 pandemic has forced many employers to completely transfer their office to remote work to keep employees safe.
As a result, employers needed to search for new technology and applications to ensure the business could keep running effectively and efficiently. VOIP and cloud-based storage are just some examples of the technologies businesses are using for internal and external communications in 2020.
What Is VOIP?
VOIP stands for Voice Over Internet Protocol and is a phone service over the internet. This means users can get phone service delivered through their internet connection instead of from their local phone company.
There are a variety of benefits to VOIP, including:
Low cost per call.
Service mobility (you can use VOIP services wherever you go).
Conference calls.
Versatile features, such as voice-to-text transcripts.
What Is Cloud Storage?
Cloud storage is a remote platform that has a multi-tenant infrastructure. It provides enterprises with storage solutions that can be accessed with a Wi-Fi connection. Traditionally, IT departments would add physical storage devices when organisations needed more space. However, this isn't very practical, especially during the current climate.
Cloud storage solutions provide elasticity, scalability, multi-tenancy and metred resources - creating a more practical, safe and reliable solution that's easily accessible to employees
With the implementation of these kinds of solutions, alongside applications such as Slack and Zoom, employees can communicate with their team, access documents and complete tasks remotely, as long as there's a Wi-Fi connection. Now, employees can work more efficiently and productively while staying safe during the pandemic.
3. Emphasising Organisational Management
The ultimate goal of any communications manager is to achieve cross-functional organisation and complete organisational alignment. To achieve this, all employees need to be more included in internal communication.
For example, employees can spend up to three hours per week searching for information to do their job properly. Frontline managers can spend up to 85% of their time coordinating headquarters and their teams. This time between lower-level employees and managers becomes a massive bottleneck for productivity.
That's why it's become essential for organisations to address this disconnection and streamline internal processes to increase agility, save time and improve overall morale.
Through implementing technology such as video conferencing, organisations have seen an increase in productivity as it enables users to have an effective discussion with multi people. Through using tools such as screen sharing, training and projects can be completed faster while also ensuring everyone is on the same page.
Internal communications used to revolve around post-it notes and bulletin boards. Now, developments in technology are constantly emerging, leveraging the power of advanced automation and AI, ultimately turning internal communications digital.
4. Employee Advocacy
Through the increased use of mobile, there has been a blurring of the lines of internal and external communications. This is due to social media. As a central internal communication trend for 2020, employees have become the unofficial brand ambassadors for their organisation.
From sharing leadership pieces to posting photos as they work from home or get back into the office, their content provides unique storytelling of their life within an organisation. These posts on social platforms showcase the business' values, culture and environment.
This isn't a trend organisations can avoid so they must embrace social networks and engage with these platforms. Through implementing an efficient employee advocacy program, a company can:
Build authenticity.
Enhance employee engagement.
Enhance company culture.
Promote organic content.
Develop influencers.
5. Prioritising Employee Recognition
Employee retention is vital to the success of any business, which is why companies have begun to prioritise employee recognition as part of their internal communications for 2020.
As the frontline worker labour shortage continues to make employee retention a serious challenge, companies have begun prioritising employee recognition as part of their internal comms strategies.
For example, in 2019, Business Roundtable announced its commitment to invest in its current employees over generating long-term value for shareholders.
This created a cultural, corporate shift towards a more connected experience and working environment for all employees. The success of this approach is supported by data, with 50% of employees believing being thanked by managers improves the relationship and builds trust. Not only that, but 90% of employees with employee recognition programs also said they thought their work made a difference.
Through the implementation of the correct technology and applications, your organisation can achieve the same benefits so you don't get left behind the competition. Discover how PSTG can help you get started.
Explore the Benefits of Internal Communications With PSTG
Our expert team is here to help you make the most out of your workspace. Drawing on a wealth of hands-on knowledge and experience, we can help you with everything from infrastructure and consultancy to innovation and security.
Whether your goal is to streamline processes or implement new communications technology, we'll digitally enhance your work environment. To learn more about our services, download a copy of our services guide. Simply click the banner below to gain access.