What Are The Primary Risks of Using Online Collaborative Tools?
Collaborative Working
Written by PSTG
24 | 03 | 22
5 minute read
Written by PSTG
24 | 03 | 22
5 minute read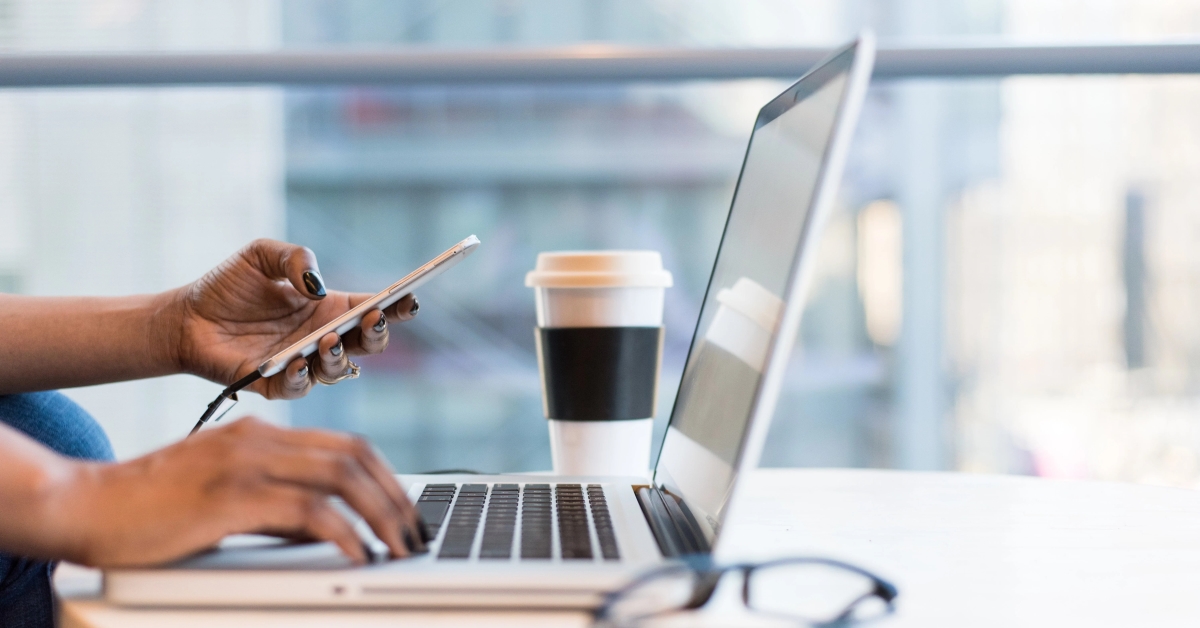 Collaborative working undeniably has many business benefits, of which online collaborative tools make easier to access and on a much greater scale. However, many of the barriers to effective workplace collaboration relate to the associated technology and their risks. Read on to find out more.
Risk #1 — Data Breaches
An obvious risk associated with collaborative software, but one that's important to note is the increased likelihood of data breaches — an event 39% of businesses already experience at least once a year.
Having more entry points to your organisation's data heightens the risk of unauthorised access and illicit retrieval of private and sensitive information. With more software comes more entrances to guard and monitor, unless you use an inclusive software package such as Microsoft 365.
Risk #2 — Malware Attacks
In much the same vein, malware attacks can impact collaborative software designed to interrupt operations and exfiltrate information. Once a virus or another type of malware enters a collaborative system, it can be difficult to regain control.
What's more, malware attacks often represent significant downtime for an organisation, costing time, money and often taking a hit on reputation. Though new malware variants are decreasing year on year, ransomware payments are still costing over $500,000, on average, making malware attacks a substantial risk.
Risk #3 — Incorrect Usage
Adopting multiple online collaboration tools — especially rolling out multiple platforms at any one time — can lead to incorrect usage where intellectual property is wrongly handled and shared.
Existing policies may not cover new platforms or be extensive enough to cover additional, previously unencountered features. In this case, it's easy for employees to innocently misuse software and create data protection problems.
---
Your Chance to Learn about Collaborative Working as a Whole
Before you continue to read this post, consider clicking on the banner to open an entirely new tab for further research. An authoritative resource on all things collaborative working, this page acts as the ultimate guide to professional collaboration, allowing you to become an expert in a single scroll. What's not to like?
---
Risk #4 — Information Overload
We often think of the risks of using online collaborative tools to be all about cybersecurity and a lack of sufficient guarding against attackers. However, there are real risks surrounding lost productivity, interrupted efficiency and employee morale.
Introducing too many tools can be overwhelming for employees creating an accidental time sink. Checking platforms for updates, scouring software for the right information and learning about the nuances of the user experience all takes time — and can easily impact projects and how employees feel about them. Already, 43% of workers say they spend too much time switching between different apps.
Risk #5 — Access Issues
Each time you onboard a new piece of software, you'll need to decide on the hierarchy of users, assigning access settings to each account. This can get messy, especially when different software has different ways of categorising access.
Data access isn't always as straightforward as assigning access based on role seniority. Sometimes, it's a case of ensuring no more users than necessary have access to the most sensitive data. However, systems can make it difficult to see this first-hand unless you conduct a purpose-specific analysis.
Risk #6 — Secure Logins
Creating accounts and associated passwords is a big area of focus for security-conscious companies. We should all encourage employees to create unique passwords with two-factor authentication, where this option is available.
Ideally, employees should create a password different from their other credentials for existing systems. At present, 51% go as far as to use the same password for both work and personal accounts. When using identical passwords, hackers can access more than one platform if they gain access to a singular software.
Governing passwords, however, is easier said than done. To effectively roll out collaborative company-wide software, organisations must give detailed instructions on how to create secure accounts using best practices, set tasks for regular password updates and/or provide password manager software.
Risk #7 — Unoptimised Settings
Finally, relying on default settings can sometimes leave organisations in the lurch. Each piece of software will have its own settings and functions that need to be carefully reviewed and optimised for the platform's intended usage.
Always refer to the provider's best practice and knowledge base if they have one. For example, Microsoft's Azure has 15 sections covering security best practices and a whitepaper for review.
Mitigating Collaborative Software Risks and Preventing Unwanted Attacks
Each risk requires its own unique course of action. However, most risks come down to smart storage and sharing practices. The implementation of collaborative software must be accompanied by purpose-written policy, careful consideration for attitude management and the emotional impacts it may have on employees.
All in all, collaborative software can have many benefits for organisations. However, these mass changes only work effectively if they're successfully embedded into company culture and assessed as a good fit for the current work environment.
Where to Start With Online Collaboration — What's Before Software?
Collaborative working is powerful, producing many performance-enhancing benefits, as well as emotional ones. Now, organisations can get even more from collaborative working by enabling effective teamwork online. This enables teams to work together from anywhere, even opening up the possibilities beyond international borders.
Yet, creating a digital transformation on this scale isn't as simple as onboarding a new piece of software, despite knowing and understanding its risks. It requires strategic change and a thorough review of your current cloud environment.
Digital transformation services pay attention to your existing applications, the scalability of your operation and the business impact of such seismic changes before considering which collaborative software you should introduce.
Take digital transformation in your stride and the collaborative benefits that come with it. However, ensure your switch is sustainable and successful with expert advisors by your side. Explore our digital transformation services for SMEs and SMBs now.