IT Security Risk and Compliance Audit: Managing Cloud Transformation
Cybersecurity
Written by PSTG
09 | 09 | 21
7 minute read
Written by PSTG
09 | 09 | 21
7 minute read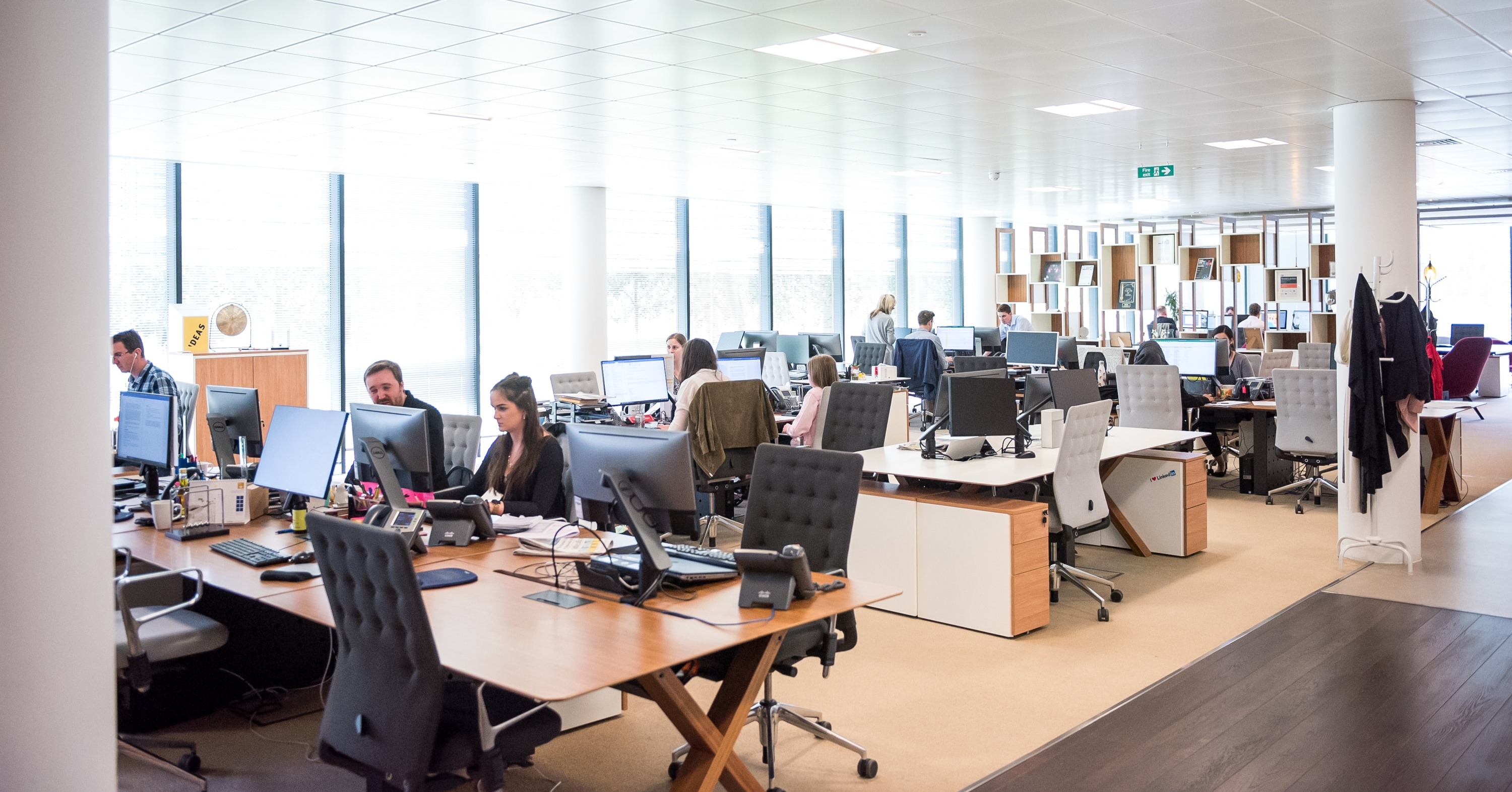 Did you know that by 2025, it's estimated that 181 zettabytes of data will be created, captured, copied and consumed worldwide?
To put it into perspective, one megabyte is 1,000,000 bytes. A zettabyte is 1,000,000,000,000,000,000,000 bytes. The upward trend in our data creation and consumption, shown here by Statista, shows a sharp increase in this production. In 2020, the world produced 64.2ZB. So in just five years, this will have just about tripled.
This increase is caused by a 'tsunami' of digital use. We live in a time where digital accessibility and capability are profoundly impacting our lives, helping us to not only connect but also interpret. But with growth comes vulnerability—and nowhere is more vulnerable than the digital world.
For businesses, protecting information is critical to, not only building trust but also meeting internal and external compliance requirements. So what do businesses need to be aware of when it comes to IT security risk and compliance?
The Changing Face of IT Security
In the UK, around 65,000 attempted cyber attacks are made against small-to-medium-sized businesses every single day.
In the past, organisations dealt with documents and emails. Cyber security wasn't the biggest focus, because there weren't that many endpoints to target by cybercriminals. Now, organisations have instant messaging, text, video files, images, cloud-based software, legacy systems, internet use and the Internet of Things (IoT).
Protecting data has become more of a challenge. While mobility and cloud services have helped businesses become far more productive and collaborative, securing and monitoring data has become more complex, opening up potential vulnerabilities.
IT leaders and departments now have to protect sensitive information across devices, Software-as-a-Service (Saas) applications and cloud devices, in addition to on-premise digital landscapes.
Before an organisation can protect its data, IT departments must know where it is, how it is being used and shared, whether the data is still useful or needed and what the associated compliance risks are.
IT Compliance and Regulations in the UK
Since GDPR came into effect, 43% of UK organisations have reported a data breach to the Information Commissioner's Office (ICO).
Protecting sensitive data requires a two-pronged approach; building a secure digital ecosystem and ensuring compliance with UK data regulations. The relationship between these is cyclical, with either one informing the other. However, it's worth staying up-to-date on the wide variety of data regulations active within the UK.
Here are a few examples of the kind of regulations businesses and organisations need to be aware of.
Data Protection Act
The Data Protection Act 2018 enacts strict rules for organisations and businesses that use personal data. Those responsible must ensure that the information is, as stated by the UK Government:
Used fairly, lawfully and transparently.
Used for specified, explicit purposes.
Used in a way that is adequate, relevant and limited to only what is necessary.
Accurate and, where necessary, kept up to date.
Kept for no longer than is necessary.
Handled in a way that ensures appropriate security, including protection against unlawful or unauthorised processing, access, loss, destruction or damage.
Businesses should ensure their digital environments and internal processes are set up in a way that satisfies these rules.
UK General Data Protection Regulation (GDPR)
UK GDPR applies to every UK-based business and organisation. It was still retained as part of domestic law after the UK left the European Union and applies to 'controllers' and 'processors' of personal data.
A controller is a body that "determines the purposes and means of processing personal data." A processor is "responsible for processing personal data on behalf of a controller." If you're a processor, UK GDPR enacts specific legal obligations. Controllers have further obligations that build on those.
Essentially, UK GDPR is an extensive piece of legislation, covering:
Accountability and governance
Security (such as encryption and password use)
Breaches in personal data
Individual rights
NIS Regulations
The Network & Information Systems Regulations was created to improve the level of security of network and information systems, such as online marketplaces, search engines, cloud computing services and essential services (such as transport, energy and digital infrastructure).
In brief, NIS requires that organisations must 'identify and take appropriate and proportionate measures to manage the risks posed to the security of network and information systems'.
This entails an organisation:
Develops a level of security appropriate to the risks posed.
Work to prevent and minimise the impact of any incident.
We realise that trying to build an awareness and understanding of these legislations can be difficult. They're big, weighty documents that are pretty complex. However, as your company expands, with its use of cloud-based services that improve productivity, it needs to stay up-to-date with these regulations.
What's needed from businesses in that position is visibility over their infrastructure and processes so that compliance is part and parcel of all of it. It's what customers and potential investors expect from the modern business.
This can be done through an IT security risk and compliance audit, which is an inspection of your company's tech stack that routes out any weaknesses or potential vulnerabilities, helping you to remain compliant and productive—especially during cloud-based digital transformation.
Utilising Security Audits Within Cloud Transformation
96% of UK businesses said their organisation experienced compromised security in 2020-21.
Security is likely one of your top priorities. While your business represents a tiny fraction of the 181ZB data volume we mentioned before, that fraction is still open to attack. Because of that, the viability and longevity of your company can really depend on implementing an IT compliance and risk audit.
For example, how often are you considering the following questions?
How many staff have access to sensitive data?
How is user access provisioned and kept secure?
What application security metrics are being gathered?
Do you have any security alerts in place?
Do you have full visibility over every connected endpoint?
Are you often met with IT security issues?
How resilient is your IT infrastructure?
Does your organisation have a disaster recovery plan with included backups?
Are you meeting UK regulations in your work?
What personally identifiable user data are you gathering and storing?
These are just a few of the relevant questions an IT compliance and risk audit might cover.
Why Undertake an Internal Audit?
A security audit is the first step in taking a proactive approach to improving security when managing cloud transformation.
Imagine you're moving from legacy to cloud-based systems. This means your endpoints will potentially develop new vulnerabilities and staff may be unfamiliar with security best practices under this new environment. Audits help discover those problems before they become active setbacks.
They help to assess and begin to improve areas such as:
Infrastructure, assessing whether the base software you're using is up to scratch.
Application integrity, as the move towards cloud-based services requires technology to be stable and secure under pressure.
Architecture and whether it is scalable and/or compatible with security needs.
Privacy, one of the most important considerations for a business. Audits determine how, why and where data is being stored.
Alongside developing an understanding of IT regulations, conducting an audit by yourself is difficult. Yes, there's definitely a good amount of information available, but without a steady, experienced hand to guide, IT leaders and security teams may be left making a stab in the dark.
Here at PSTG, we can help. We offer a comprehensive compliance and risk audit that will help your business truly prepare for any eventuality, identifying any chinks in your digital armour.
About the PSTG Compliance and Risk Audit
Our compliance and risk audit helps business leaders to understand the compliance risks related to their organisational data, offering a structured approach to mapping these risks. We'll work with you to provide solutions that manage and protect their data and mitigate the associated risks.
The compliance and risk audit is delivered by PSTG certified consultants using Microsoft best practice to ensure consistency in the discovery and health of your digital ecosystem. Contact us today to find out how we can help.