The Golden Thread Between Digital Transformation and Collaboration
Hybrid Working
Written by PSTG
27 | 04 | 22
4 minute read
Written by PSTG
27 | 04 | 22
4 minute read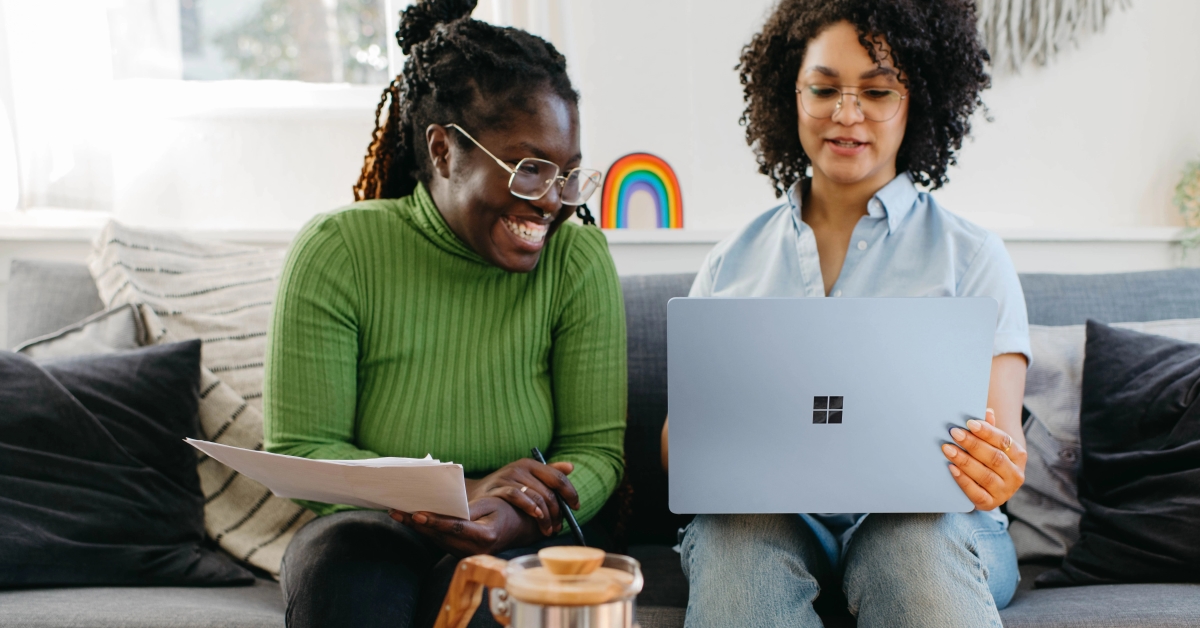 Workplace collaboration and digital transformation are topics we've discussed repeatedly on our blog. It's easy to see why. Over half of startups have already adopted a digital business strategy and 38% of traditional businesses are following suit. Collaboration, on the other hand, also demands attention.
Over 99% of teams want to be part of a workforce that nourishes honest communication, with teamwork being very important for 37% of employees.
In 2018, 55% of startups had already adopted a digital business strategy.
But how do these two areas of importance intertwine? Why does workplace collaboration force digital transformation's hand? And how can collaboration serve to benefit from the cloud?
What Is Digital Transformation?
Digital transformation is the process of migrating from legacy IT systems to the cloud. Organisations may either start from scratch, ridding themselves of physical servers, or transition from hybrid environments where some servers and a small cloud environment co-exist.
Research shows that 70% of businesses have a digital transformation strategy in place.
More and more businesses are undergoing some type of digital transformation. Research shows that 70% of businesses currently have a digital transformation strategy in place. Why? It's likely due to the variety of security, efficiency and cost-saving benefits the digital workplaces offers, not to mention its advantages for employees.
The more appropriate question to ask is, why not? Businesses have nothing to lose by creating a more lean, affordable approach to communicating, sharing and storing data. With digital transformation, teams can work from anywhere, gain all-important visibility over their operations and confidently control communications from their pocket.
How Digital Transformation Influences Effective Team Collaboration
By understanding digital transformation and its benefits, we can better understand why this transition is so poignant for effective team collaboration.
Without a secure virtual workplace, team collaboration can, at best, only happen in the office. Team members must be geographically aligned and simultaneously available to make shared projects work.
The average company possesses 534,465 files that contain sensitive data.
Even then, data storage and sharing between devices can be tricky and compliance can come into question, putting a chink in the armour of collaborative practice. With the average company possessing over half a million files containing sensitive data, it quickly becomes clear why the cloud is a smart solution for teams of any size that want to share files, if only occasionally.
For effective and regular communication to occur in a world that's increasingly in favour of remote and hybrid work practices, security systems need to move away from reliance on physical servers that limit workforces. Cloud environments allow more to take place, from virtual meetings to digital signatures and end-to-end project management.
---
Wait. Want to Know More About Collaborative Working and How it Benefits Teams?
Skip to our dedicated page on the topic to learn about the tools and secrets to achieving effective collaborative working.
---
When asked, 89% of CIOs claimed digital transformation was accelerated as a result of the pandemic.
As such, the rate of digital transformation has ramped up as coronavirus encouraged rates of remote work to rise. Almost 90% of CIOs claimed their digital transformation had accelerated in this period, with over half of them predicting the trend to continue. This organic shift to a more digital way of working has meant digital transformation has quickly climbed the corporate agenda and made the relationship between the two practices more apparent.
When leaders stop and think about it, digital transformation begins to just make sense. Cloud is the way to go if you want to drive forward-thinking behaviour, growth and synergy between teams. It isn't just a sentiment; it's a fact backed by plenty of data. For example, those who champion collaboration achieve four times the revenue gains with digital projects and grow 13 times more profitably.
Those who champion collaboration achieve four times the revenue gains with digital projects.
By this point, it's no secret that digital transformation is a must for any organisation worried about the possibility of data breaches, compliance problems and more subtle concerns such as stagnation. But what's the first step to such a big change? How do you remove your reliance on physical servers and ensure your cloud infrastructure is correctly set up?
Our team of IT specialists can help.
As a Microsoft Gold Partner, our teams of certified specialists are well-versed in walking organisations through the surprisingly simple process of going digital. We've helped hundreds of SME and SMB clients enable their people by simplifying their IT.
Want to receive some support? Find out if you've been paying for too many competing tools? Learn how fast you can start to feel the benefits of a digital workplace? Explore our range of services and when you feel ready to take the leap, click the get started button.